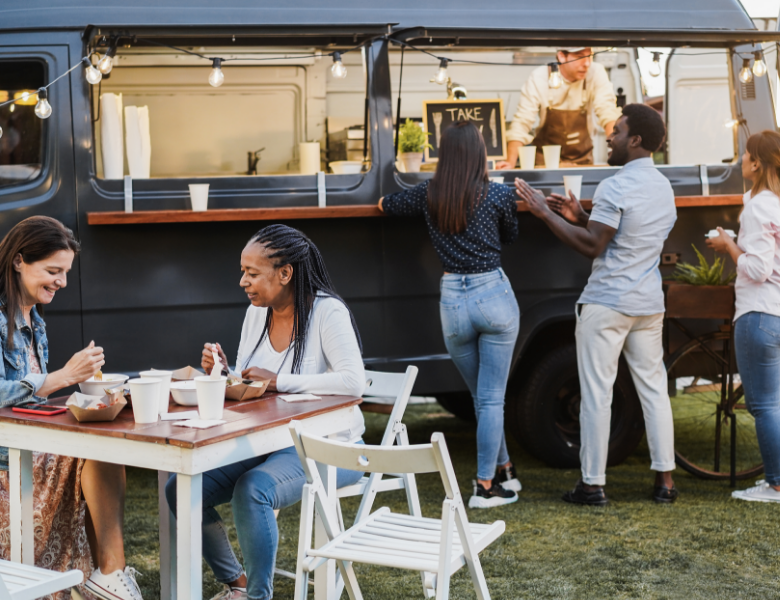 Wireless Connectivity for Mobile Retailers
With dual Ethernet, 300Mbps Wi-Fi, CAT6 networks, dual external antennas, as well as 5000mAh battery, the CR202 delivers the connectivity as you need for a fixed store!
Mobile retailing offers flexibility, low costs, and innovative consumer experiences, gaining recognition from consumers and businesses. As the retail industry goes to digital form, high-speed Internet is essential for improved efficiency, management, and customer service. Thus, mobile retail stores require flexible and reliable network access.
InHand Networks offers wireless connectivity solutions for mobile retail stores, enhancing operational efficiency through improved merchandise, inventory, and sales data management and analysis.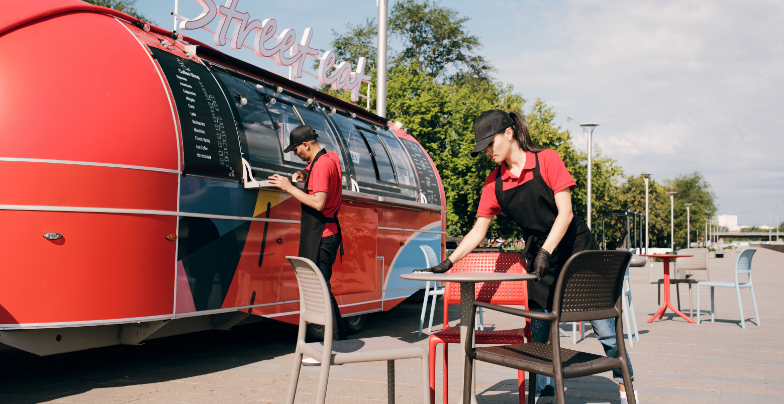 Exceptional User Experience
Customers can use their mobile phone to pay the bill, to check products information, and to connect to the internet while they are shopping in the mobile retail stores or street stalls. The seamless network connectivity provides customers stable, fast, and convenient experiences.
Enhanced Operational Efficiency
No store owners want to experience sales and inventory data panic due to network connecting losing. Real-time updating sales and inventory data is required to guarantee operation efficiency which means smooth network connection becomes a basic part of mobile store equipment.
Flexible Scalability and Adaptability
Even though the mobile store does not have a wired network connection, POS, PC even a camera is required to support business, now, the wireless network connection plays an important role to guarantee network connection and POS, PC and camera system work.
Cost is always prioritized, especially for SMB. High-quality and low cost solutions make profit happen.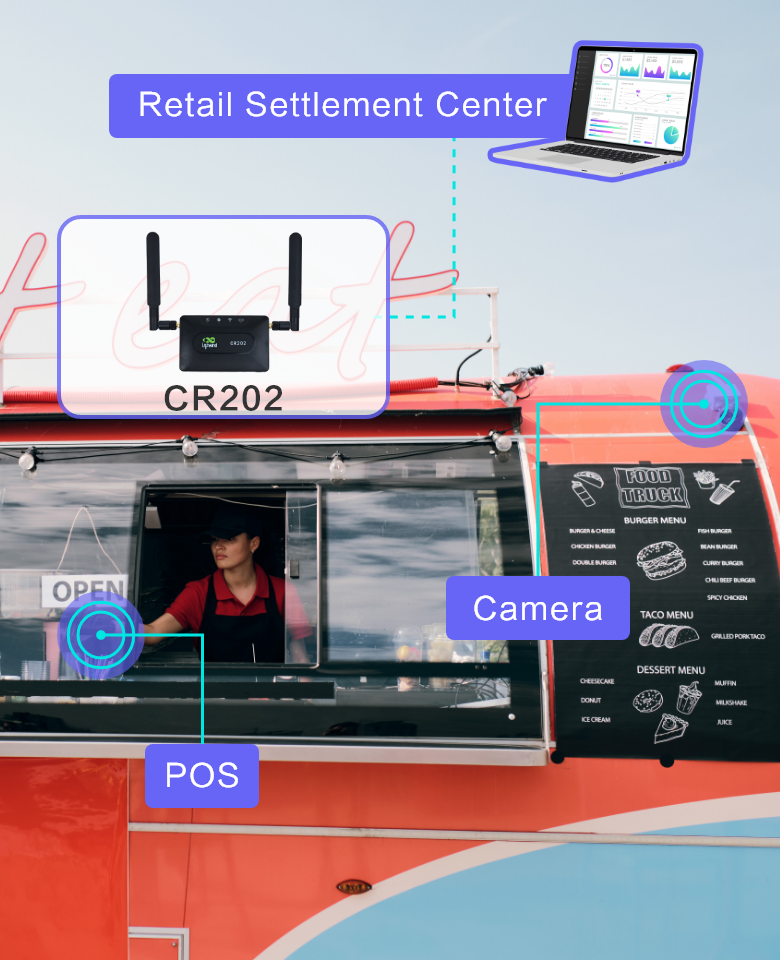 Self-service terminal devices, PCs, cameras, POS machines, and other equipment in the mobile retail store are connected to the CR202 through wired or Wi-Fi networks. The CR202 uses cellular network to connect to the internet and sends real-time product information and billing data to the data center.
With reliable 4G high-speed cellular network, the CR202 provides mobile retail stores with both wired and wireless connectivity options, suitable for various access devices.
Convenient Internet Access Anywhere
Equipped with external 4G high-gain antennas, the CR202 delivers portable access to high-speed 4G LTE CAT4 networks, with 3G/2G fallback.
Stability and Reliability
Software and hardware watchdogs, and multiple link detection mechanisms effectively ensure network stability, reducing the risk of network failures.
Multiple Connectivity Options
The CR202 supports cellular, wired/ADSL, and Wi-Fi connections, adaptable to various network environments.
Portable and Mobile, Worry-free Networking
Compact design with a powerful 5000mAh battery provides portable and mobile network services without any worries.
Slide 1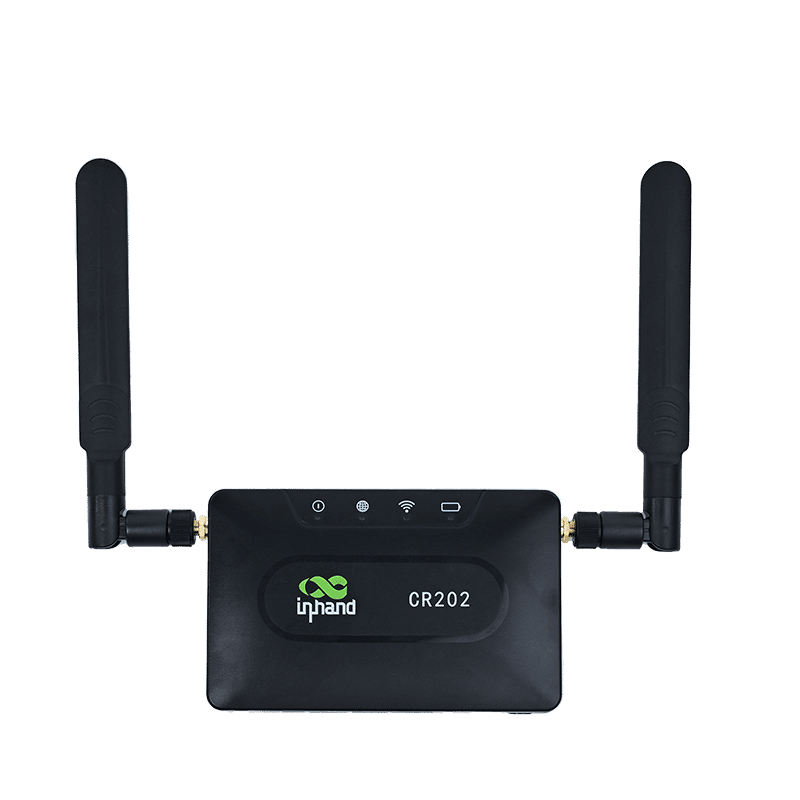 The CR202 portable 4G cellular router delivers fast and reliable connectivity for business people, making business travel an easy and productive experience.
With the CR202 portable LTE router, you can take your show anywhere and keep the action going all day long!
InHand Cloud-Managed Networking Solution offers simple and fast deployment and a centralized management platform to convenience stores, enhances your network management efficiency with lower costs, boosting your business expansion.