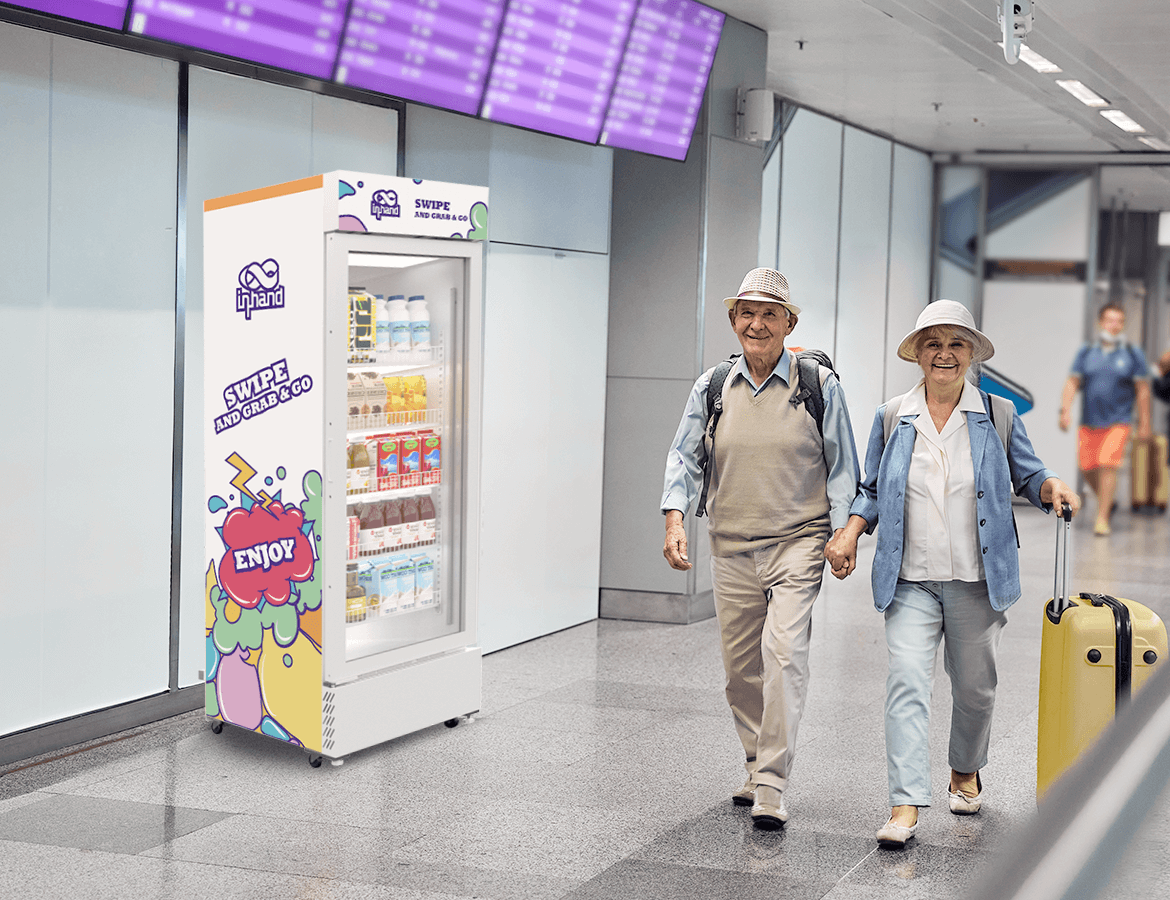 AI Smart Vending Machine System
Swipe, grab and go. Enjoy your purchasing experience!
With innovative AI technologies, InHand's AI Smart Vending Machine captivates customers and enhances purchasing experience.
Our operation service platform provides inventory management and real-time sales data, empowering you to gain insights into daily operations, maximize profits, and seize business opportunities.
More Attractive Vending Terminals
Delivering seamless open-door, grab and go shopping process;
Occupying less space, having lower costs, and offering a diverse and well-stocked inventory;
Enhancing the shopping experience and increasing sales revenue on each machine.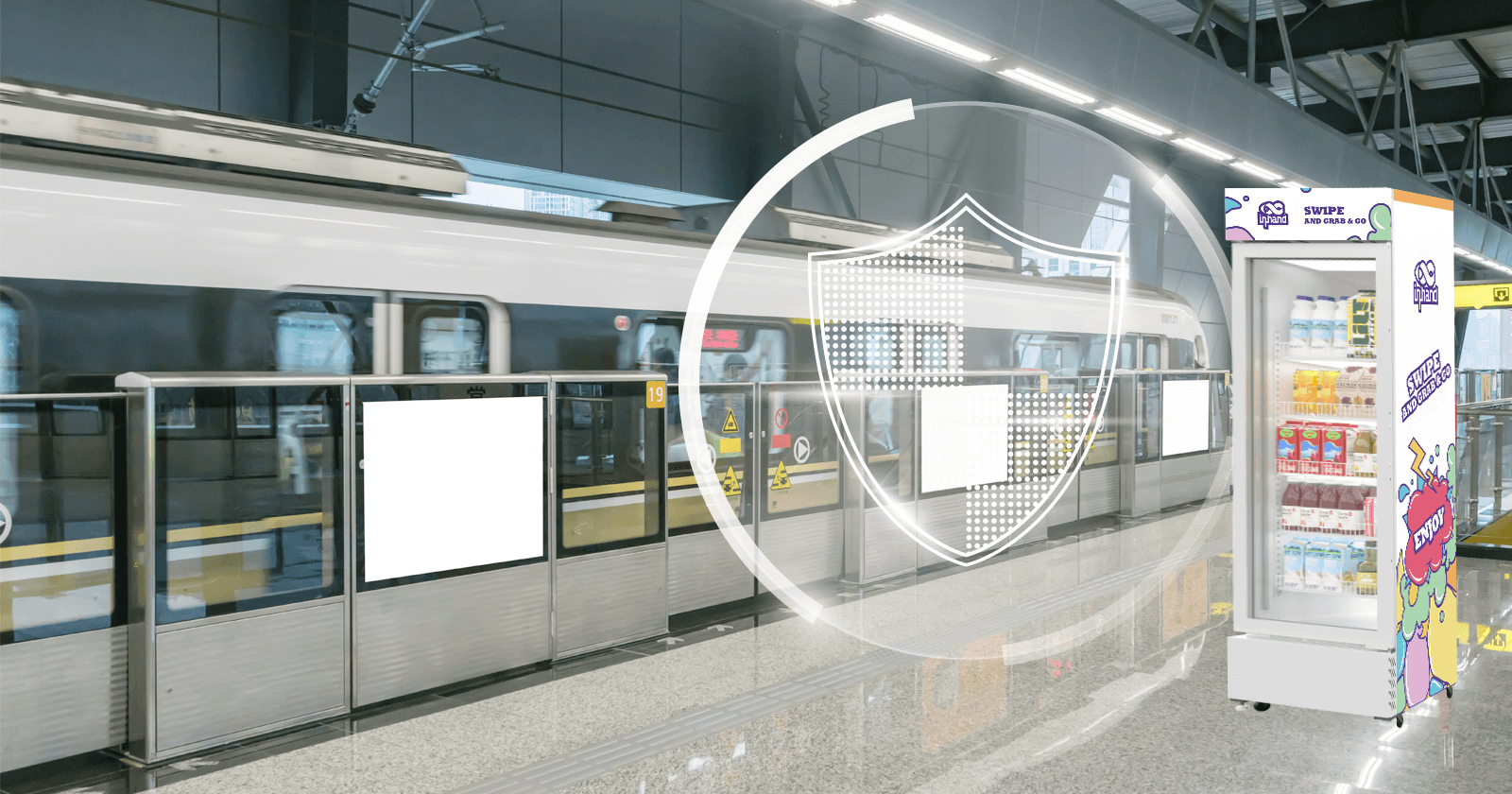 AI dynamic recognition for accurate settlements

Multiple-angle cameras eliminate blind spots in user purchasing behavior
Dynamic recognition technology based on neural networks ensures accurate identification
Support for a wider range of goods categories with flexible display
Rich platform functions, operation made easier
Trusted by over 4,000 vending operators
Same platform for smart vending machines and AI refrigerators, with easier management
Inventory sales, replenishment management, and data-led operations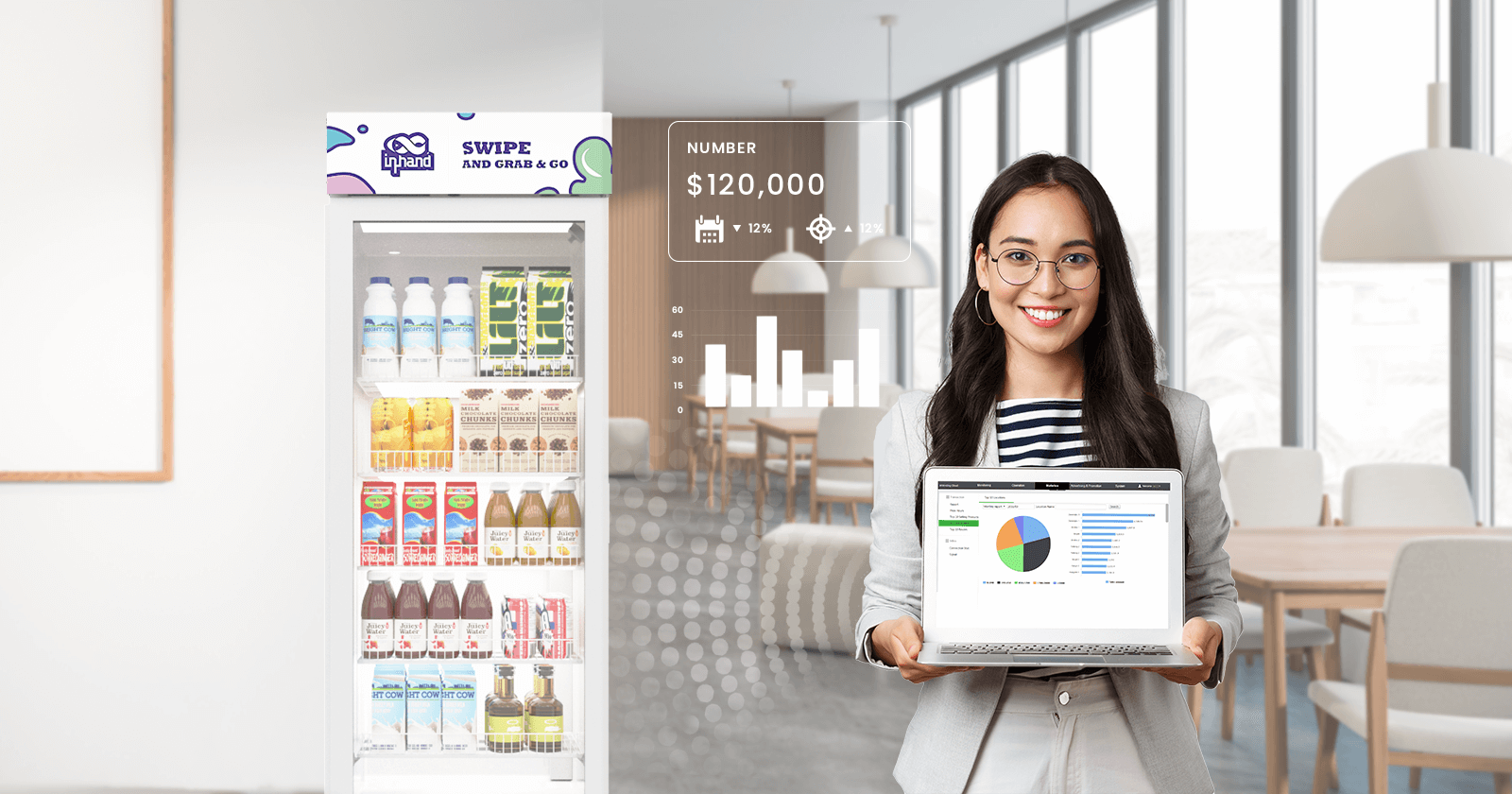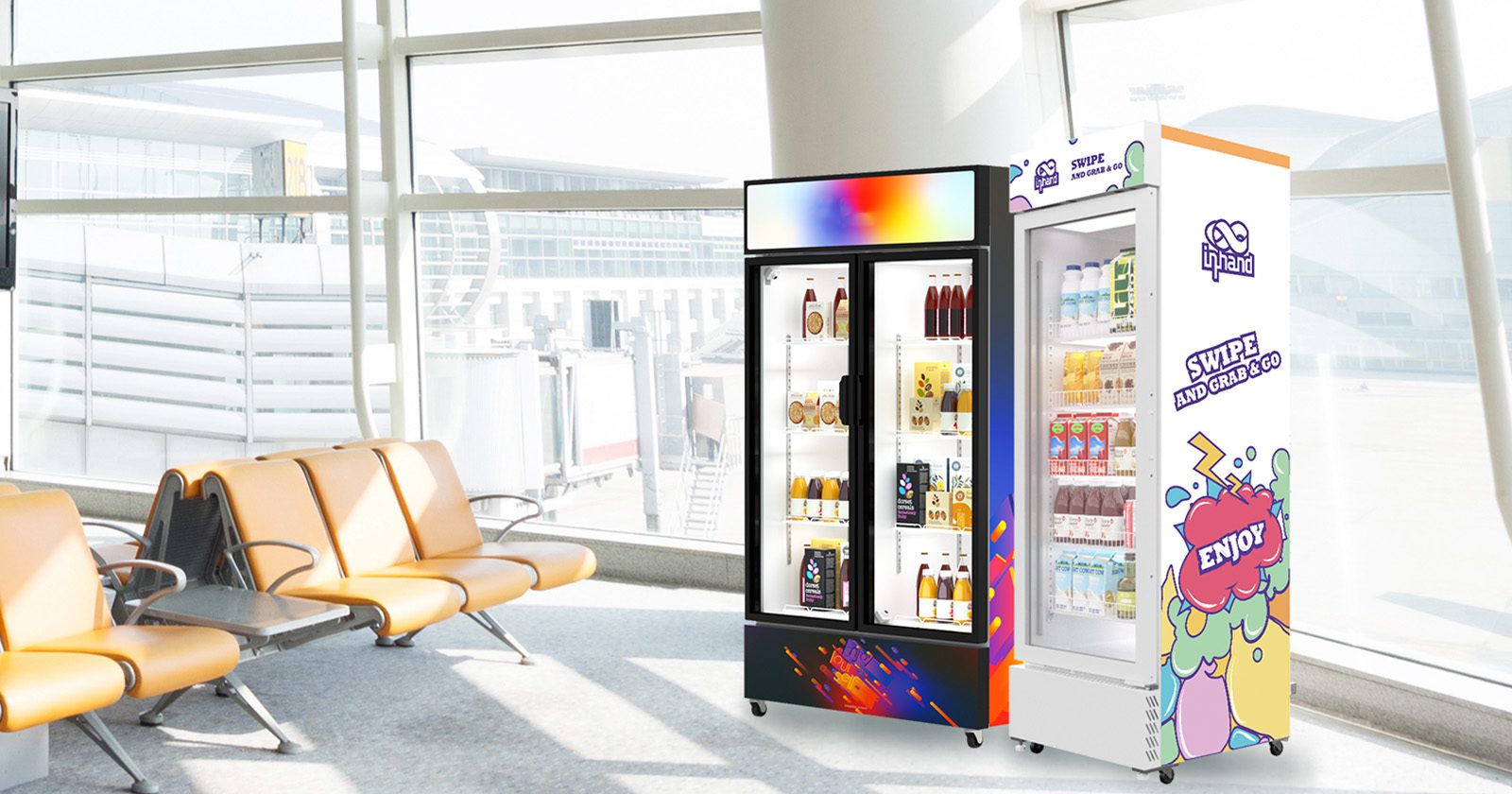 Stable and reliable, securing every transaction

22 years of cellular network experience
Over 400,000 Android smart vending controller in stable and reliable operation
Special optimization for unmanned retail ensures 24/7 continuous operation
Slide 1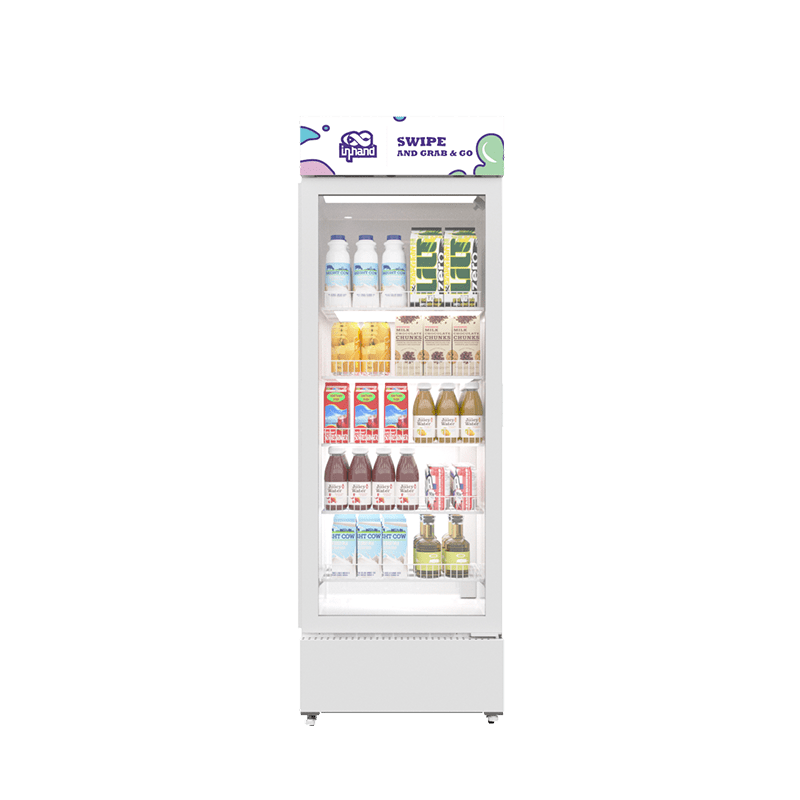 AI-enabled "grab & go" smart vending machine
Slide 1
Unattended retail business operation platform.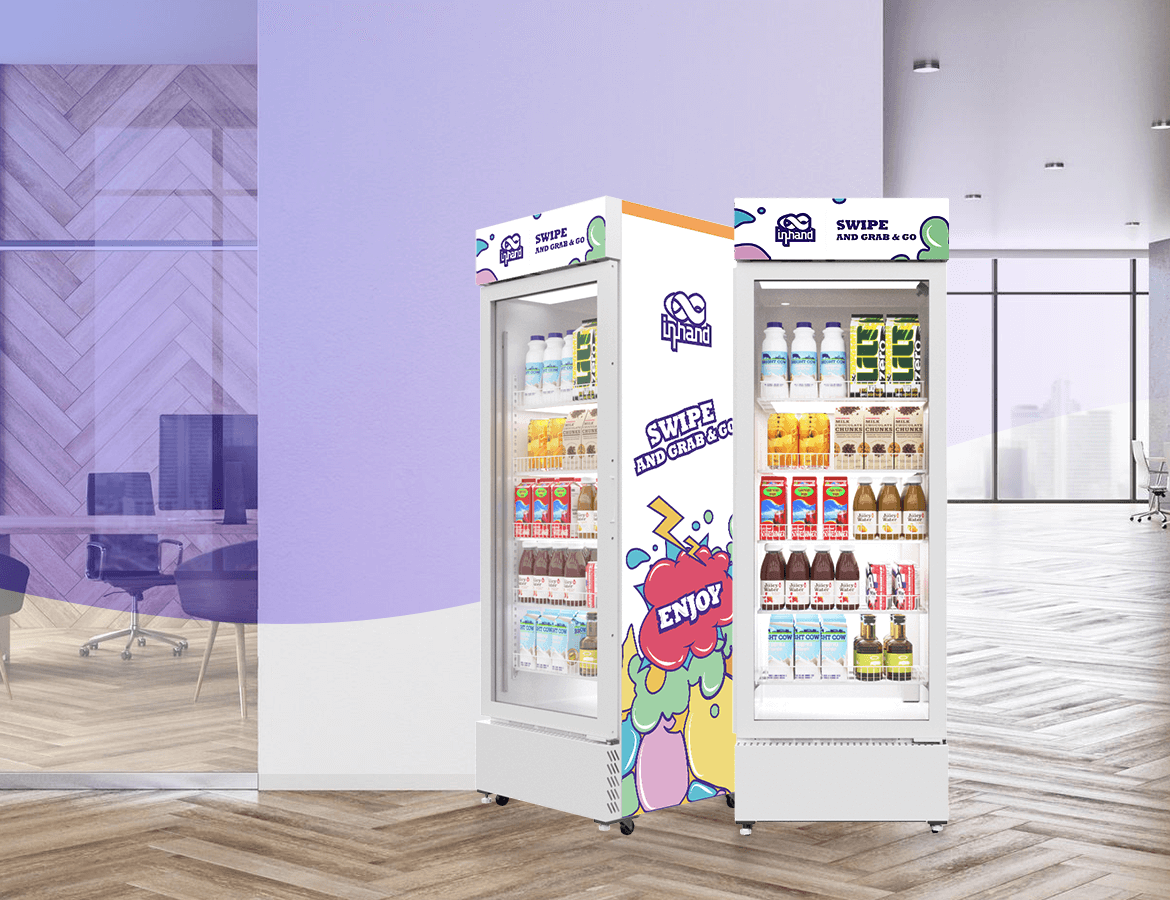 Reduced costs, minimal space, maximized sales
The InHand AI Smart Vending Machine enables quick deployment, streamlined operation and easy remote management from the cloud.