Smart Merchandiser System
The traditional retail industry is in dire need of digital technologies to boost competitiveness. Merchandisers play a pivotal role in driving sales, increasing product visibility, and branding. InHand Networks' smart merchandiser system, which includes a smart controller and the InFMS management platform, enables customers to efficiently manage their operations and enhance profitability.
Smart merchandiser platform, management made smarter
With remote control capabilities, the platform allows you to adjust temperature, lighting, and other parameters to ensure optimal storage conditions. It includes anti-theft features, promptly alerting any unauthorized movement of the merchandiser to ensure asset security. Insights on foot traffic and door openings empower informed operational decisions. These functions improve management efficiency, asset security, and provide valuable business data for informed decision-making.
Mobile app available anytime anywhere, prompt management and easier operations (Coming Soon)

With visual parameter settings, easily adjust temperature, humidity, and lighting to suit different products. You will receive instant notifications for malfunctions or anomalies, enable quick maintenance to ensure uninterrupted operation. Our system offers goods layout analysis reports, sending timely restocking reminders to improve your sales.
Reliable hardware provides stable online services
The smart controller is installed within the merchandiser, which controls the temperature inside and monitors the merchandiser status via a stable 4G network. With an AI camera, it analyzes product layout data, aiding operators in optimizing placement. The controller ensures stable and efficient merchandiser operation, offering brand owners precise decision-making support.
Real-time layout data based on visual technology for remote supervision
We provide goods layout monitoring and analysis. Built-in cameras and image processing algorithms help accurately analyze the product layout in merchandisers. With custom monitoring settings, you can better supervise your product display and respond to non-compliance behavior.
InFMS Cloud
Smart platform for merchandiser management
smart merchandiser kit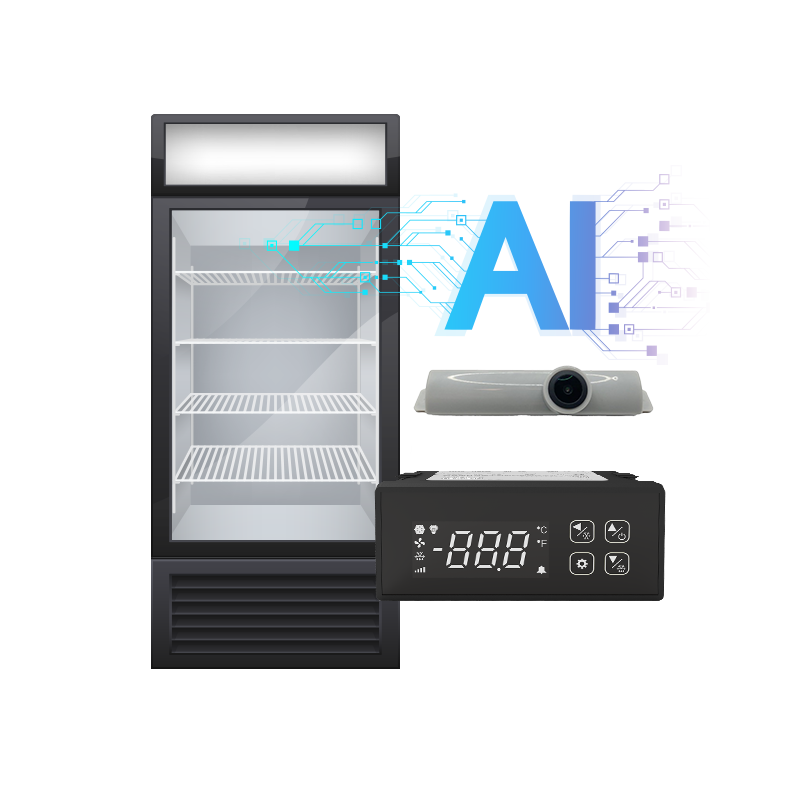 AI camera + temperature controller
InHand's cloud + edge solution for smart merchandisers helps operators better manage their business, increase sales, improve efficiency, and boost profits.
InHand provides customers with stable and reliable AI kit for merchandisers, helping customers build and implement their own solutions.
InHand's smart temperature controller helps operators remotely control the merchandiser, better manage their business.