AI Smart Vending Machine (Coming Soon)
InHand's AI-powered Smart Vending Machine offers a broad selection of products, giving consumers a wide range of options to choose from. Its intuitive "open-door, grab-and-go" design enables customers to make purchases quickly and easily, increasing sales for operators.
Reduced costs, minimal space, maximized sales

The AI smart vending machine outperforms traditional vending machines in many ways:
Reduced costs with a quicker ROI
Compact and lightweight for easy placement and transportation
Improved restocking efficiency and wider product variety
Increases customer interaction and sales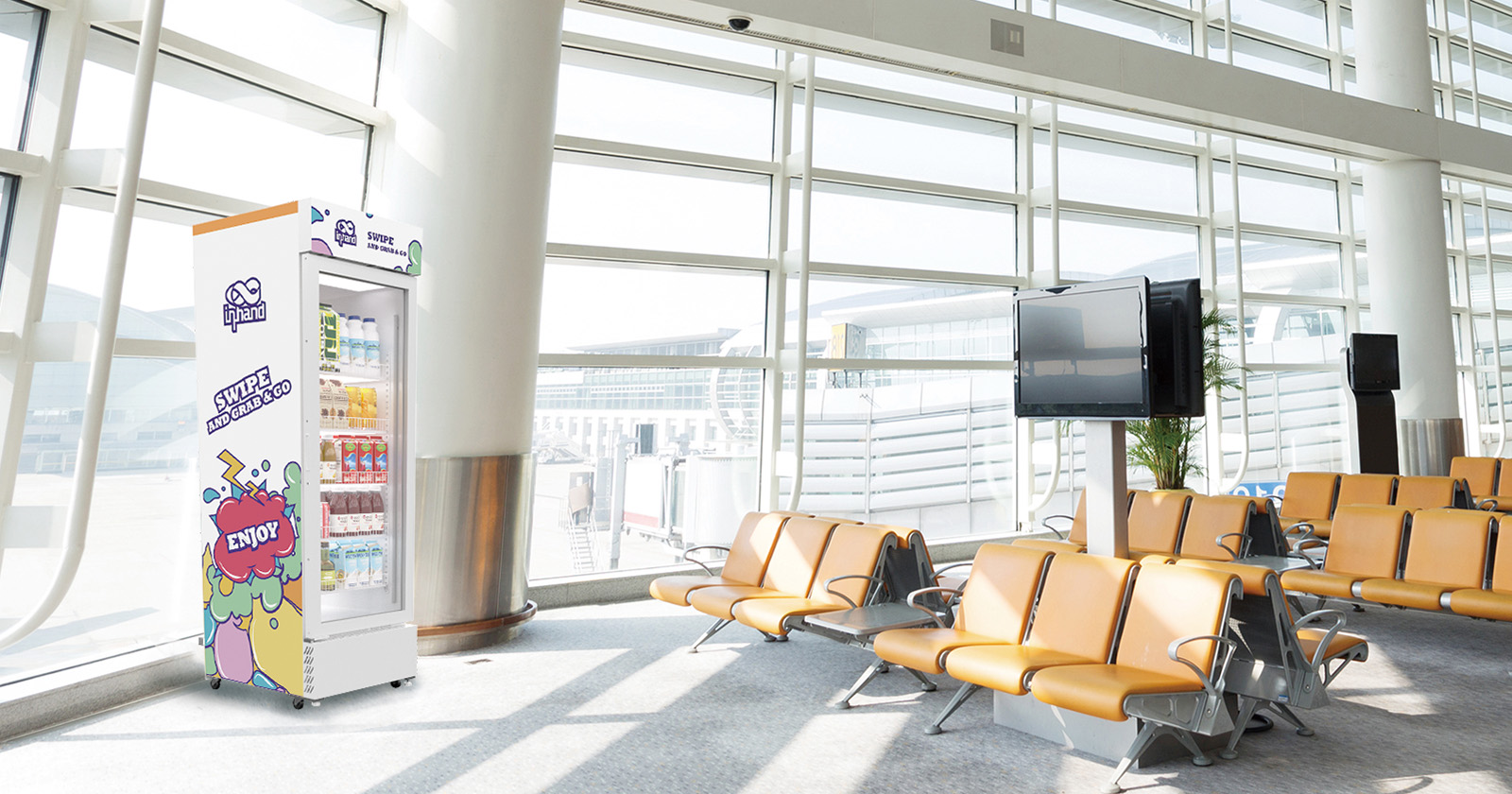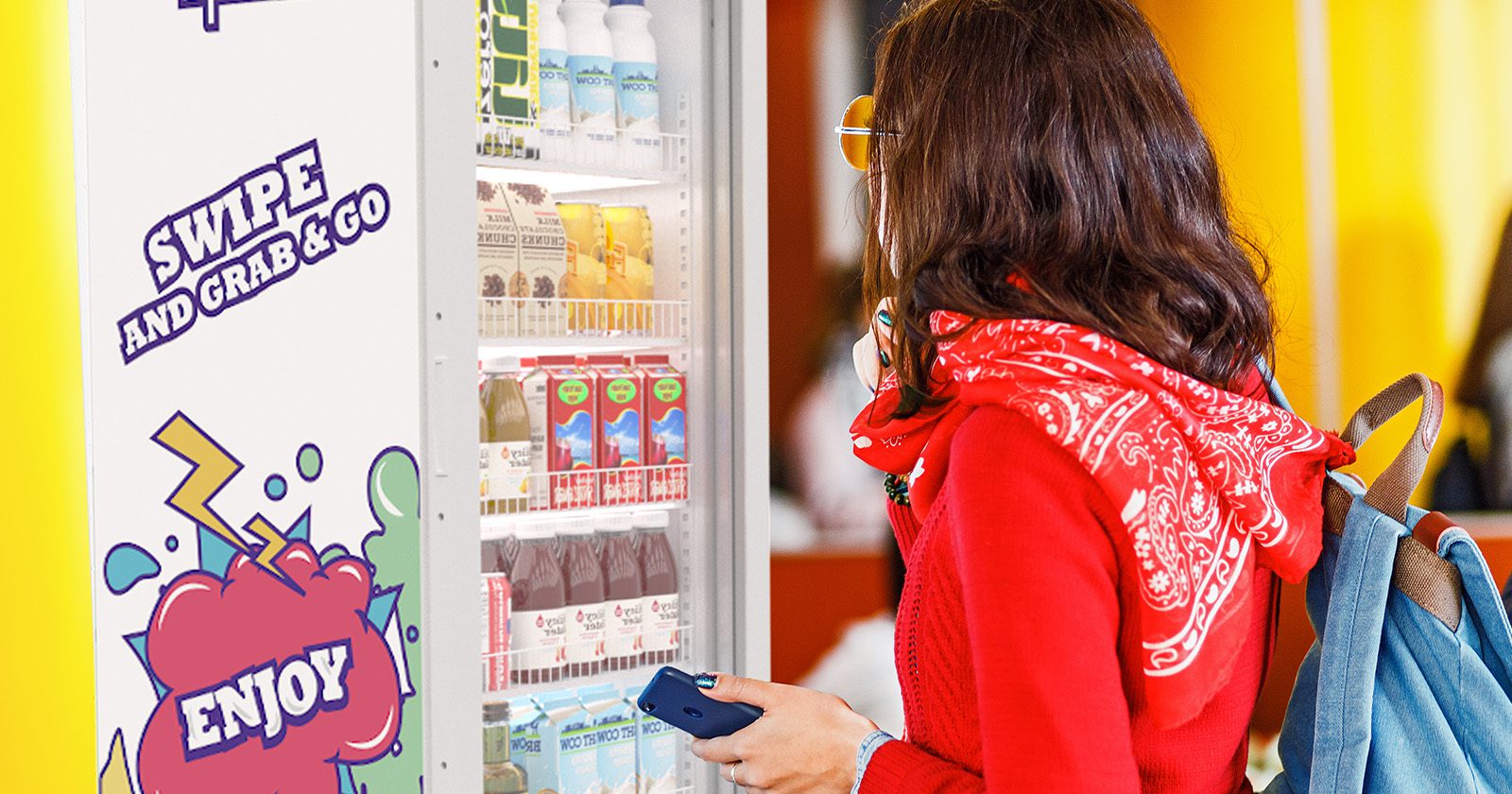 Diverse payment options for a seamless shopping experience

The AI Smart Vending Machine offers a range of non-cash payment options. For shoppers with good credit, a pre-authorization is granted, allowing them to select their items, close the door, and have the system automatically handle the payment settlement.
We seamlessly integrate popular scan-to-pay options like WeChat, Alipay, and soon-to-arrive LinePAY. Credit-based shopping is supported through POS card swiping. Customizable for various non-cash payment methods across countries.
Leveraging AI dynamic recognition technology for precise shopping behavior analysis

InHand's AI Smart Vending Machine integrates cutting-edge AI dynamic recognition technology. By accurately identifying the types and quantities of purchased products, it allows customers to conveniently grab items and go without waiting for payment.
Dual 2-million-pixel wide-angle HD cameras capture complete shopping behavior.

Highly accurate recognition algorithms guarantee accurate settlement. New product additions are streamlined and easy to learn.

A library with thousands of pre-trained products facilitates accelerated business growth.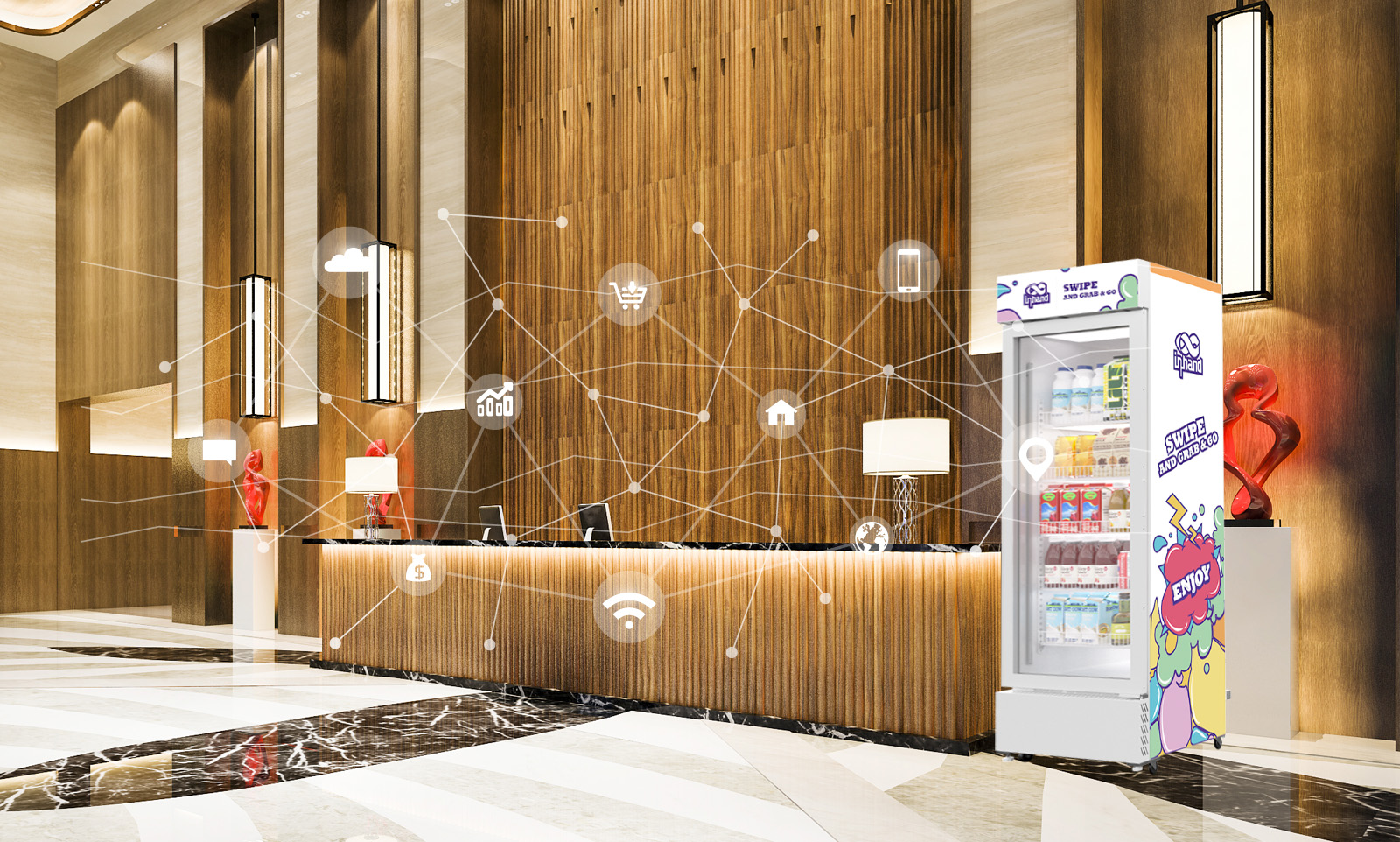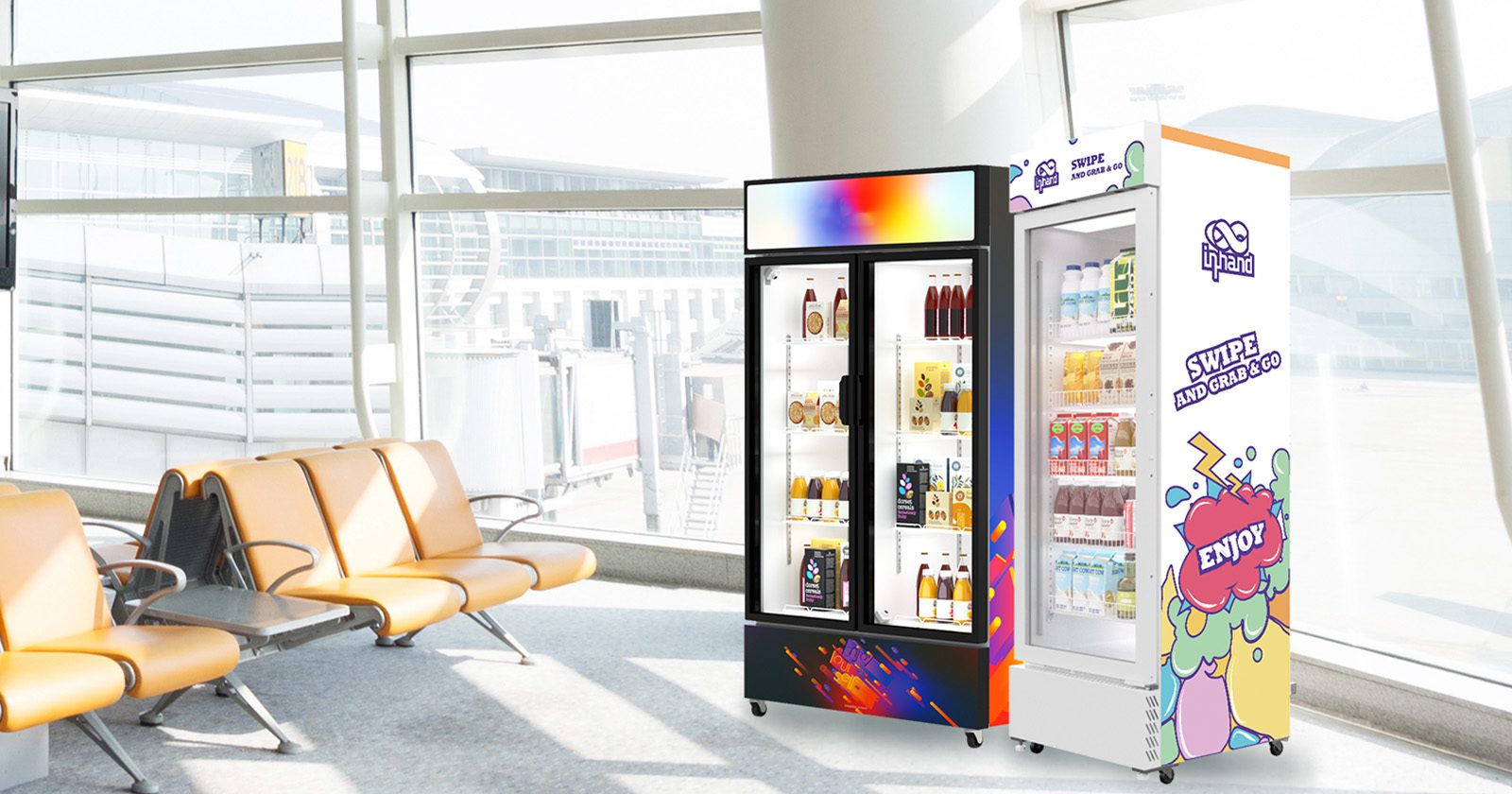 Dependable hardware for worry-free 24/7 sales

Strategic partnerships with top-tier freezer manufacturers ensure high quality of the refrigerator.
InHand Networks' self-developed AI kits, including AI edge computers, digital locks and AI cameras, assure stable and reliable operations thanks to profound R&D experience for hardware


Learn More →
Model
FV470
Recognition Scheme
CV Dynamic recognition
Capacity
470L (Gross), 430L (Net)
Interface Description
7 rows*8 columns of drinks (about 500ml) each layer;
each single layer can bear 35kg
No. of Layers
6
Cellular Network
4G
Authorization Method
QR Code, POS
Dimensions
660 (width)*696 (depth)*1990 (height)
Cooling Temperature
1~+10℃
Refrigeration Method
Air cooling
Power Consumption
3.6KW·H/24H
Power
240W
Total Weight
95kg (including packaging); 85kg (net weight)
Light Box and Lower Shield
Sheet metal material
Glass Door
Double-layer insulated glass, LOW-E film/single layer
The InHand AI Smart Vending Machine enables quick deployment, streamlined operation and easy remote management from the cloud.