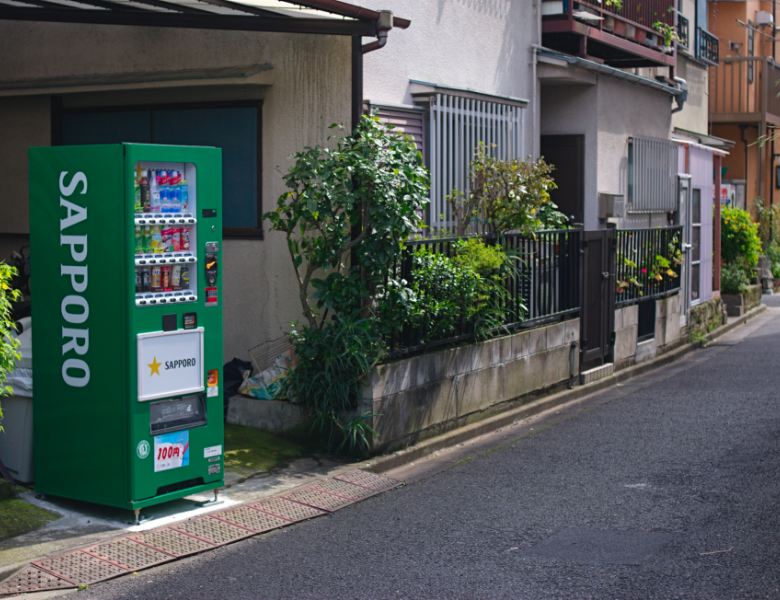 Smart Vending Machine Hardware Solution
InHand provides customers with stable and reliable ARM industrial control series products, assisting them in integrating on-site equipment, processing local data, securely and stably uploading to platforms, and helping customers build and implement their own solutions. This enhances business efficiency and creates more commercial value.
Our customer, a leading vending machine manufacturer with years of experience and its own operations team, is increasingly facing higher demands in complexity from its customers. This manufacturer finds it challenging to meet the numerous requirements for customized equipment integration and payment method expansion, while also dealing with issues like the inability to centrally manage devices, suboptimal shopping experiences, and high operational costs. However, due to their lack of experience in device networking solutions, they urgently need to collaborate with a stable and reliable ARM industrial computer manufacturer. This collaboration aims to bring a more user-friendly interactive experience, diverse payment methods, and rich feature extensions to traditional vending machines, easily meeting a wider range of customer needs.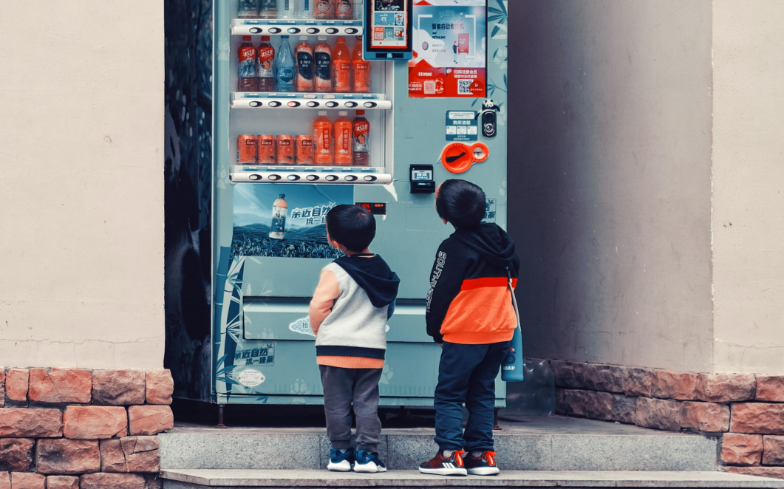 Multiple Networks with Stable Connectivity
It is important to establish connections and ensure stable data transmission in 4G, Wi-Fi, and wired network environments, preventing transaction interruptions and customer complaints due to network issues.
Rich Interfaces and Powerful Performance
The powerful processing capabilities are the base to meet the demands of complex on-site task processing; support various peripheral devices such as screens, cameras, POS, etc., to address the requirements of different application scenarios.
System Optimization and Technical Support 
The customer also requires to ensure that the manufacturer's application runs directly and smoothly for extended periods without lagging, avoid additional software development work, and expect continued support at the system level.
Stability, Reliability, and Long-term Operation
According to vending machines outdoor feature, its equipment and network reliability is essential, especially to withstand the environments like parks and beaches. This minimizes maintenance and downtime, enhancing customer satisfaction and operational efficiency.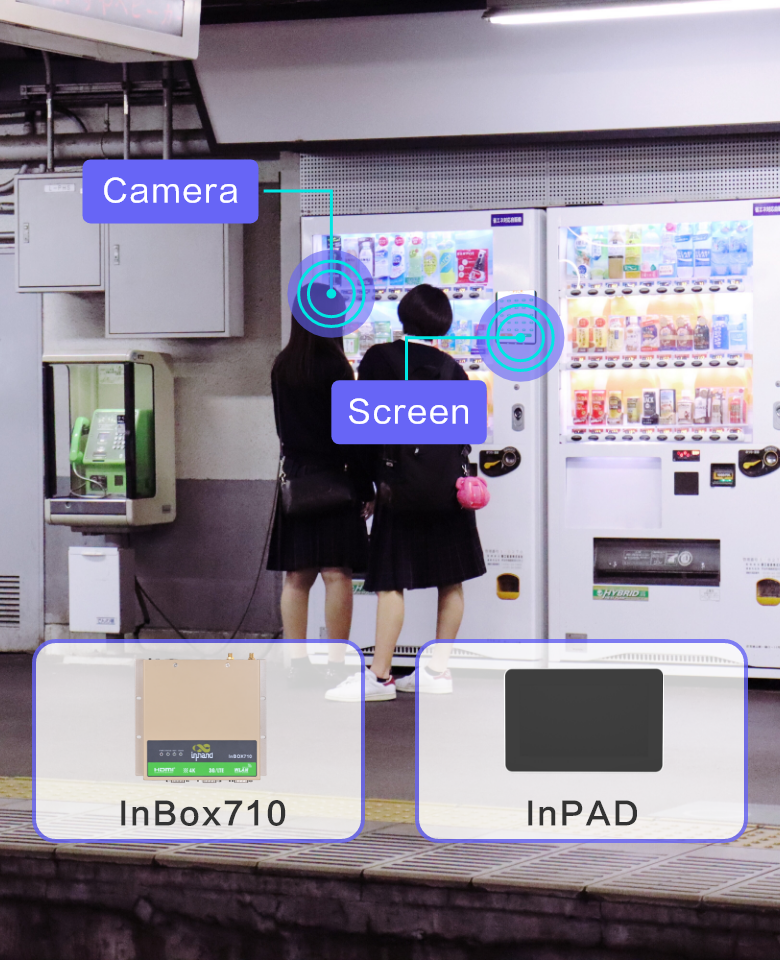 InHand provides a hardware and networking solution for this vending machine manufacturing company, featuring an industrial-grade design capable of easily handling outdoor applications like parks and beaches. It ensures long-lasting and reliable equipment operation, reducing downtime. It supports HDMI or comes with a high-brightness touchscreen, facilitating a user-friendly interactive process. Equipped with USB, RS232/485, Ethernet, and other abundant interfaces, it integrates on-site devices, expanding possibilities with various peripherals such as cameras and sensors.
InHand's product line offers multiple networking options, including 4G/5G, Wi-Fi, and wired connections, ensuring stable network connectivity to safeguard vending machine network communications. Furthermore, it supports multiple versions of the Android operating system and features in-depth system optimization, guaranteeing the stable operation of customer applications and helping them maximize the value of their solutions.
Stable Connection, Auxiliary Equipment to the Cloud
InHand's products, which support various network connection methods such as 4G/5G, WiFi, and wired connections, are suitable for any deployment environment, providing seamless network connectivity.
Powerful Configuration, Unlimited Possibilities
InHand's products are equipped with high-performance processors, perfectly handling complex computational requirements; they are also equipped with a rich array of interfaces, meeting expansion needs and bringing limitless possibilities.
Deep Optimization, Support for Multiple System Versions
InHand's products, underpinned by a multi-version Android system, seamlessly integrate with third-party applications. Deep system optimization ensures the long-term stability of customer applications, creating a flexible and unrestricted app development environment.
Industrial Design, Long-term Operational Assurance
InHand's products, designed with industrial-grade specifications and complemented by a deeply optimized Android system, easily cope with harsh environments, reduce downtime, enhance vending machine reliability, and continue to generate value.
Slide 1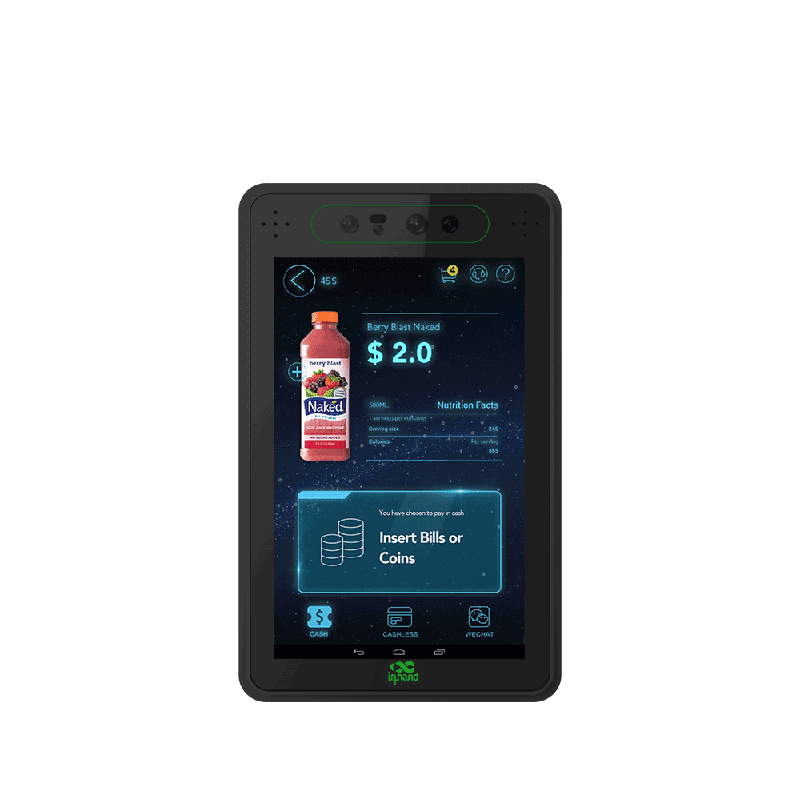 All-in-one ARM-based Android Tablets
Slide 1
ARM-based Android/Linux Embedded Computers
Slide 1
Unattended retail business operation platform.
InHand provides a comprehensive cloud with edge solution for vending machine sector, delivering a more user-friendly human-machine interaction and expanded payment options to traditional vending machines.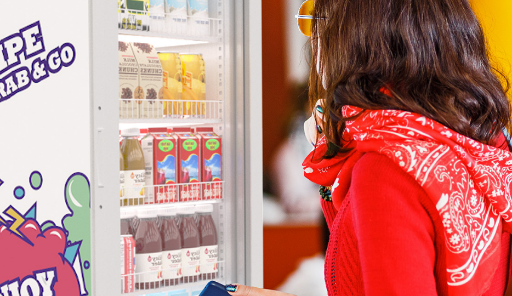 The InHand AI Smart Vending Machine enables quick deployment, streamlined operation and easy remote management from the cloud.