InHand Network launches a new generation of 5G edge router series products to provide small and medium-sized enterprises with easy deployment and easy management of secure network services. The solution integrates SD-WAN technology, 4G/5G cellular networks and cloud management, providing high-quality network experience, and help enterprises digital transformation.
Embrace 5G ,enjoy seamless network
The edge router supports convenient access to 5G networks of global operators and is downward compatible with 4G networks
5G extreme experience, downlink rate up to 2Gbps
The Edge Router provides low-latency network services and supports massive client access
The Edge Router support both SA (Standalone) and NSA (Non-Standalone) networking modes.
SD-WAN, enjoy a worry-free network
The Edge Router provides multiple wired/cellular/wireless networking methods, which can quickly achieve business mutual access between branches with simple operations
The device supports intelligent routing, ensuring that critical applications always operate on the most optimal network link and providing uninterrupted network services
End-to-end IPsec encryption, combined with device firewall security and cloud management security, collaboratively ensures secure business transmission
Centralized management, insight into network
Unified management of network devices, one-click bulk upgrades and configurations, greatly improves IT operational efficiency.
Multi-dimensional visual dashboards provide clear insights into traffic applications, client statuses, link quality, and other information
The connector feature helps IT staff remotely access the terminal devices connected to the router. This means they can easily resolve on-site issues without leaving their location
Comprehensive security strategy
Supports firewall policies like ACL and MAC address filtering
Supports guest network and Portal authentication, ensuring network access security
Multi-level permission management, isolating the management permissions of different accounts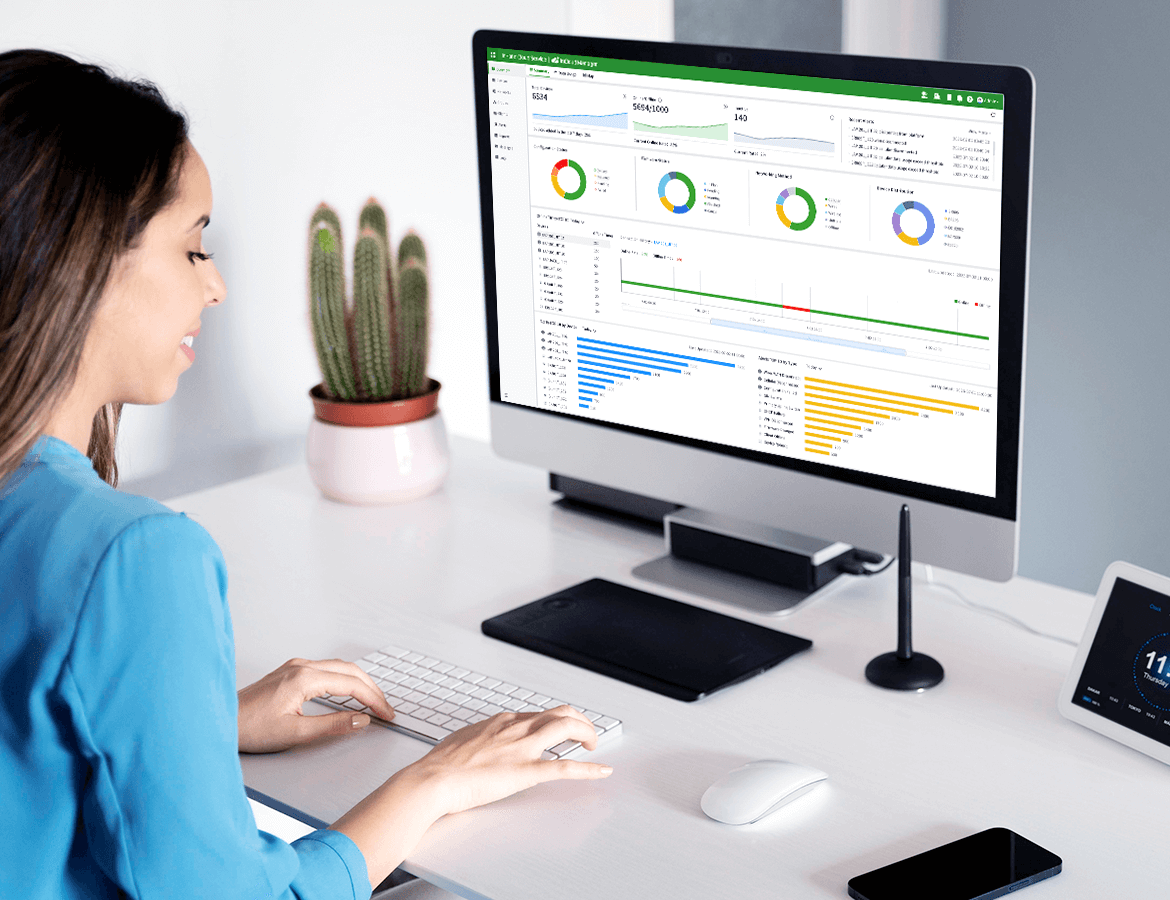 Unlock a cloud-first future
Which Router is Right for You?
MODEL
ER605
ER805
Firewall Throughput
450Mbps
600Mbps
VPN Throughput
100Mbps
200Mbps
Users
50-100
100-150
SIM Card
2*SIM (Nano)
2*SIM (Nano)
Wi-Fi
802.11 ac/a/b/g/n Wave2 MU-MIMO
Dual frequency concurrent, maximum speed 1200Mbps
802.11 ac/a/b/g/n Wave2 MU-MIMO
Dual frequency concurrent, maximum speed 1300Mbps
Ethernet Ports
5*10/100/1000Mbps Ethernet Ports
Supports WAN/LAN, dual WAN
5*10/100/1000Mbps Ethernet Ports,
Supports WAN/LAN, dual WAN
SD-WAN
YES
YES
Cloud Platform
InCloud Manager
InCloud Manager
Certification
CE
CE, FCC, IC, PTCRB, AT&T, Verizon, T-Mobile, CB, RCM
Learn More →
Learn More →
Buy Now →
InHand Business Internet Solution offers business branches reliable and stable SD-WAN services, delivering new networking experience.
InHand 5G edge routers ER805 provide an "always online" network for retail stores, enhancing digital connectivity of retail and providing customers with an excellent shopping experience.
InHand SD-WAN solution simplifies the connectivity between chain clothing stores and headquarters, enhances store network deployment efficiency, and reduces IT investment costs.
Gain agile responses to specific needs for each site with our plug-and-play devices and clouds to maintain productivity.
Multi-dimensional data reports help IT teams quickly implement updates, patches, and configuration adjustments to ensure efficient network operation.
Accurate identification of network applications and fine-grained traffic control ensure adequate bandwidth for critical business.