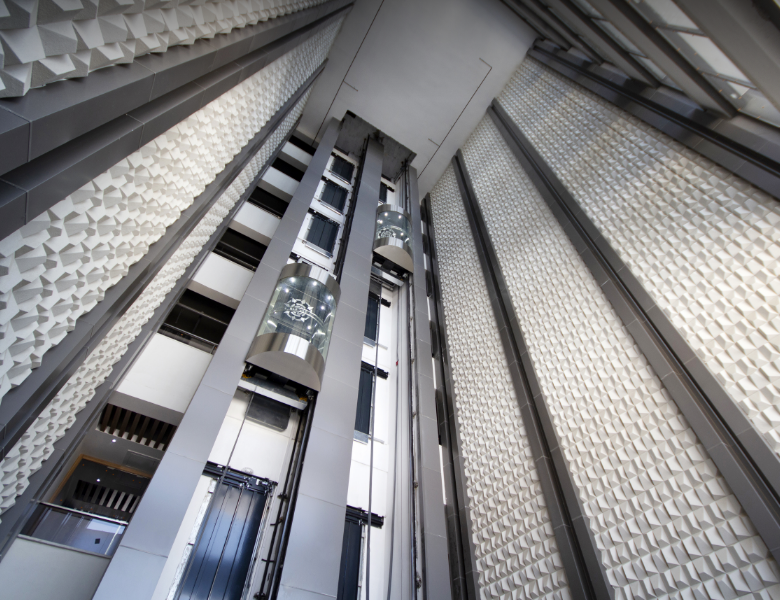 Remote Maintenance of Elevators
The remote maintenance solution of elevators enables real-time, remote, and visual elevator operation monitoring, ensuring the safety of elevator operations.
Elevators provide immense convenience for today's urban residents, shoppers, tourists, and more. Yet, ensuring their safe operation and maintenance poses challenges. Leveraging IoT technologies, the remote networking solution of elevators enables remote oversight, emergency alerts, and prompt repairs, enhancing safety with reduced costs.
A maintenance company seeks to enhance elevator safety through networking, enabling remote monitoring and cloud-based management to optimize efficiency and reduce labor costs.
Fast and Reliable Connectivity
4G and Wi-Fi need to be enabled for network connectivity.
Real-time Location Tracking
The solution should support GPS/ base station positioning, helping keep track of the devices.
The solution is expected to enable cloud management, so that device monitoring, management, maintenance and upgrading can be done remotely.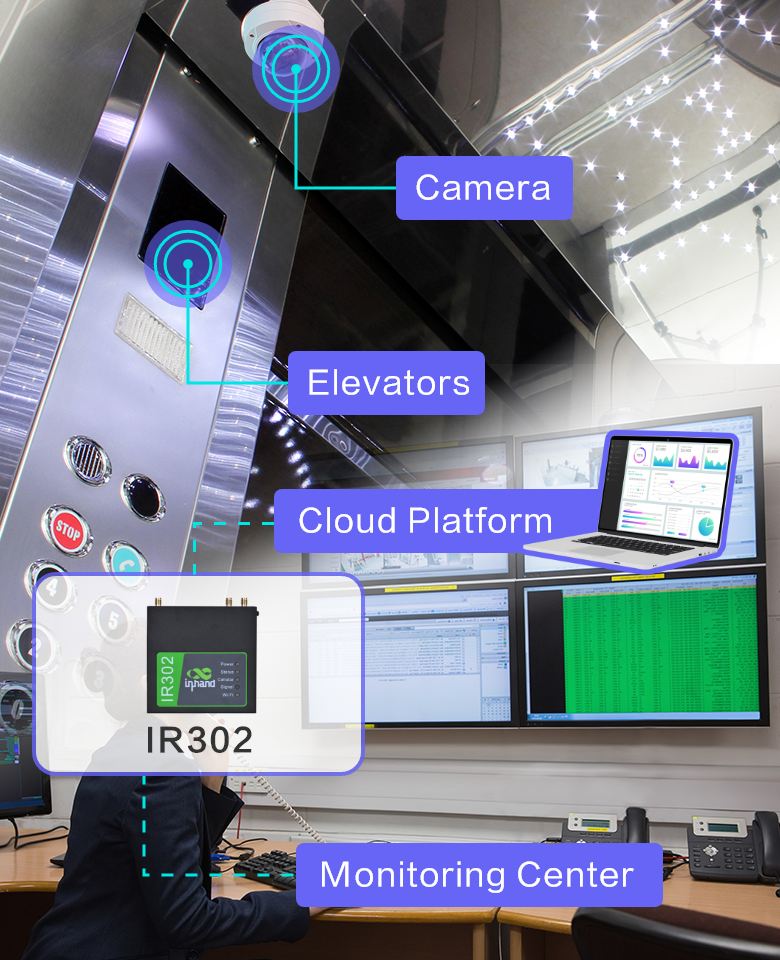 The solution consists of data acquisition, network communication, and a platform data center. The IR302 industrial router collects through 4G networks elevator operational data and real-time images from cameras and sensors at the data collection layer. This data is then transmitted in real-time to the platform data center. Through big data analysis and integration with external systems, it enables remote elevator management and predictive maintenance. This, in turn, reduces maintenance costs and elevator failure rates, ensuring the stable operation of elevator equipment and passenger safety.
Robust Networking Capability
The IR302 is available with wired LAN/WAN, Wi-Fi, and high-speed cellular 4G network access, catering to various connectivity needs.
Stable and Reliable Operation
With multi-layer link detection mechanisms, the IR302 monitors the status of connections, and enables automatic reconnection and fault self-healing. This ensures uninterrupted network service for unmanned field operations.
Integrating the Device Manager, the IR302 enables remote deployment and easy on-site control.
The IR302 operates within a temperature range of -20 to 70°C and IP30 protection rating, and accepts power input through 9-36V industrial terminals, making it suitable for demanding environments.
Slide 1
Slide 1
Centralized management of your InHand devices
Featuring powerful edge computing capabilities, support for multiple industrial protocols and IoT clouds, the IG502 performs reliable remote monitoring for air compressors.
Featuring strong data transmission and edge computing capabilities, the IG502 offers a remote monitoring solution for distributed machines and enhances efficiency for facility operation and maintenance.
The IR915 4G industrial router offers reliable wireless communications to the system, enables remote maintenance, diagnostics and early warning, reducing equipment downtime and enhancing the efficiency of manufacturers.