InHand Cloud-Managed Networking Solution
In this digital age, InHand Networks offers a cutting-edge cloud-managed networking solution that empowers enterprises. Our solution encompasses cloud-managed edge routers, Wi-Fi access points, switches, 5G FWA/ODU cellular routers, and the InCloud Manager SaaS. By integrating top-tier IT management, IoT, 5G, and other technologies, we provide fast, secure, and user-friendly network solutions globally, enabling businesses to unlock boundless growth opportunities.
Highly available networks
Benefit from integrated wired, cellular, and Wi-Fi connectivity, enabling redundancy and backup systems to minimize single points of failure.
Enjoy automatic failover and load balancing to reroute network traffic for seamless service continuity and minimal downtime.
Guarantee the connectivity with off-site backups and out-of-band management to quickly recover network services during major disruption.
Redefine the way IT is managed
We provide a centralized platform to streamline your network management.
Deploy thousands of networks quickly with cloud configuration and automated orchestration to easily scale your network up.
Monitor WAN, access, and IoT technologies with end-to-end visibility all in InCloud Manager, empowering flexibility for teams.
Visualize network performance, traffic patterns, and device health for valuable insights to optimize the network.
Improve network agility and continuity
Gain agile responses to specific needs for each site with our plug-and-play devices and clouds to maintain productivity.
Multi-dimensional data reports help IT teams quickly implement updates, patches, and configuration adjustments to ensure efficient network operation.
Accurate identification of network applications and fine-grained traffic control ensure adequate bandwidth for critical business.
Our solution enables agile response to threats across networks, applications, endpoints, and clouds.
Gain insights into encrypted traffic with multiple security policies like firewalls, threat identification, and intrusion detection, proactively preventing unpredictable attacks.
Enhance protection through data encryption transmission, multi-factor identity authentication, and role-based access control.
Rest assured of our data privacy, as no business-related data is uploaded to the cloud.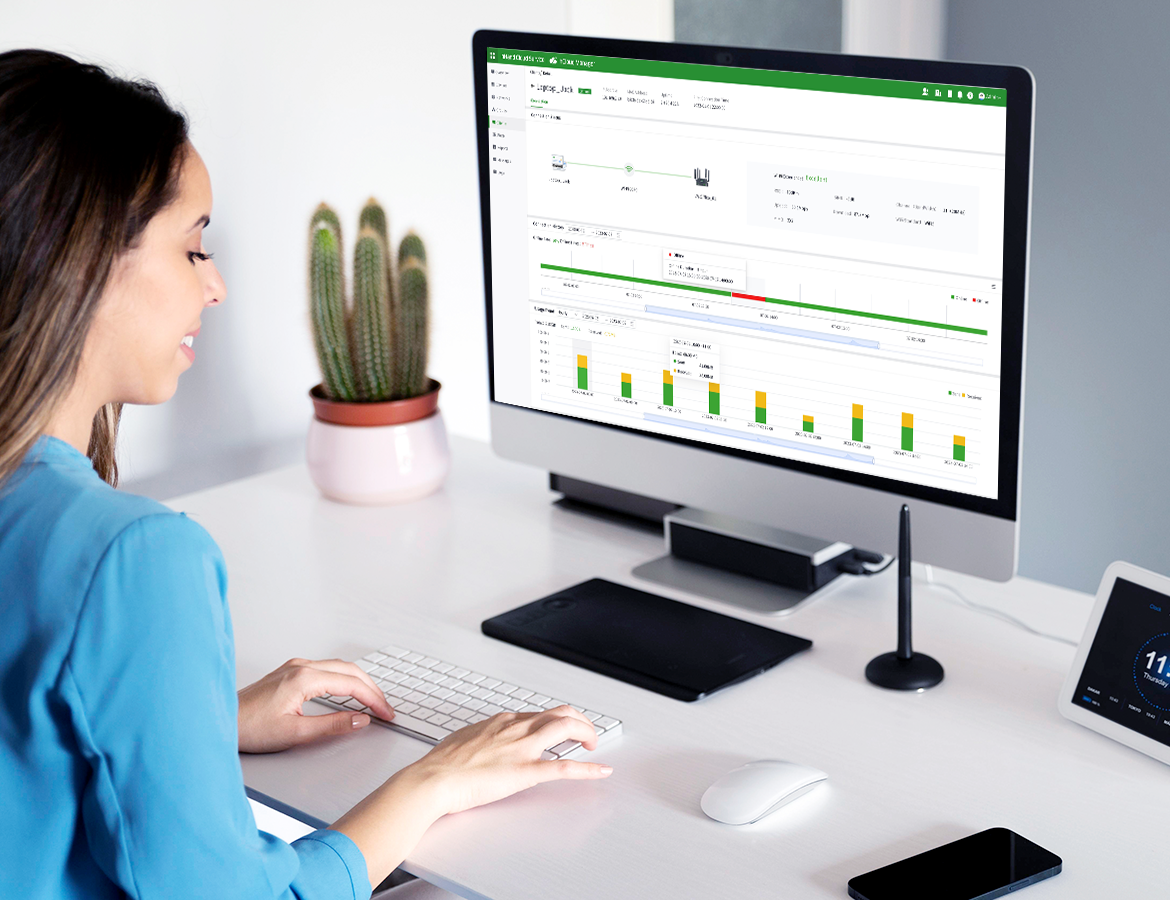 Innovative IT Solution, Empowering Work, Enriching Life
Slide 1
Cloud-based network management platform
Slide 1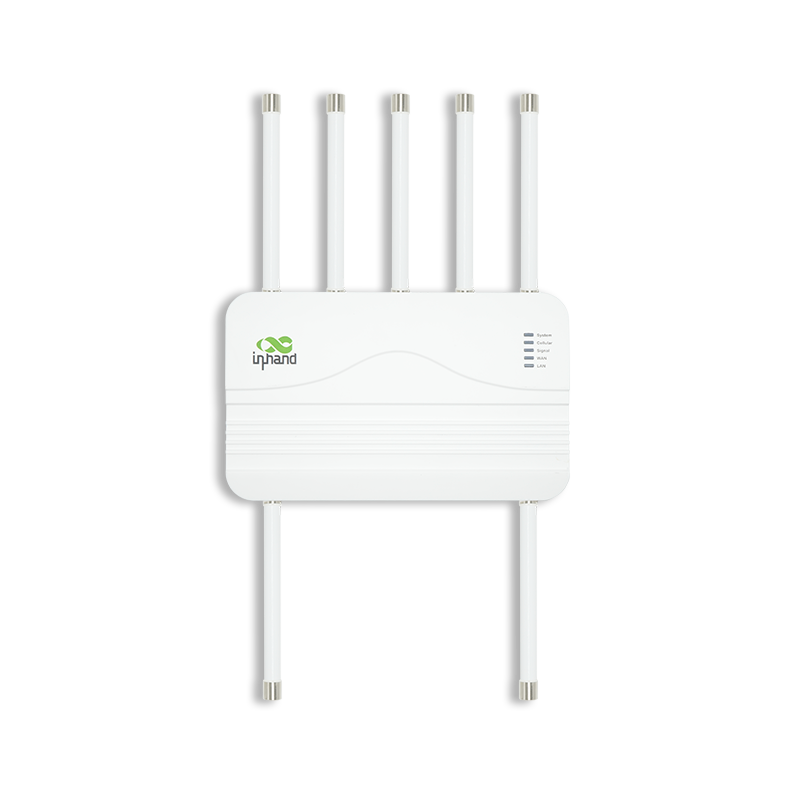 Cloud-managed outdoor 5G unit
Slide 1
Cloud-managed 5G SD-WAN edge router
Slide 1
Cloud-managed indoor Wi-Fi6 AP
InHand 5G edge routers ER805 provide an "Always online" network for retail stores, enhancing digital connectivity of retail and providing customers with an excellent shopping experience.
InHand Cloud-Managed Networking Solution offers business branches reliable and stable SD-WAN services, delivering new networking experience.
InHand SD-WAN solution simplifies the connectivity between chain clothing stores and headquarters, enhances store network deployment efficiency, and reduces IT investment costs.