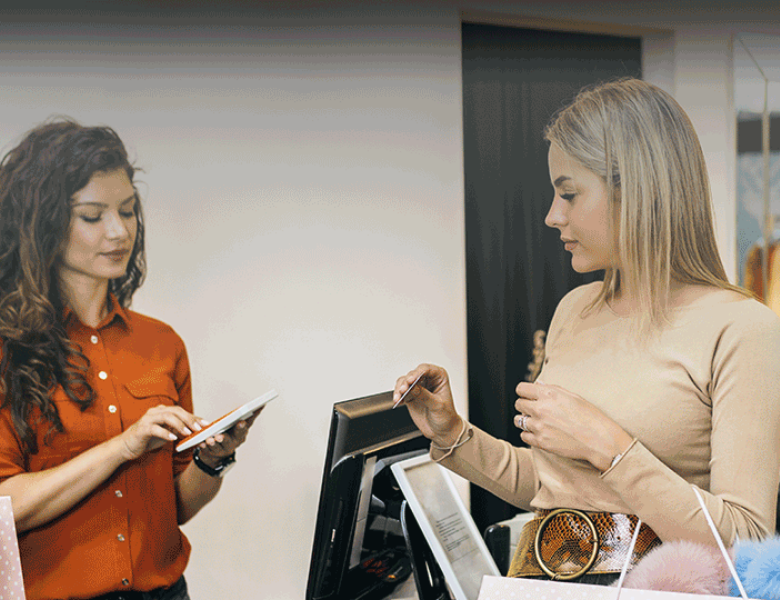 SD-WAN Boosts Operations for Chain Clothing
InHand SD-WAN solution simplifies the connectivity between chain clothing stores and headquarters, enhances store network deployment efficiency, and reduces IT investment costs.
A clothing retail chain seeks to unify inventory and payment management between its headquarters and numerous branches. Given the extensive number of branch stores, IT needs to spend a lot of time planning the network in advance to avoid IP address conflicts.
To streamline this process, InHand offers a straightforward SD-WAN solution that facilitates bulk deployment of store networks. With the InCloud Manager platform, just a small team of IT professionals can efficiently manage networks for thousands of stores, reducing management cost significantly.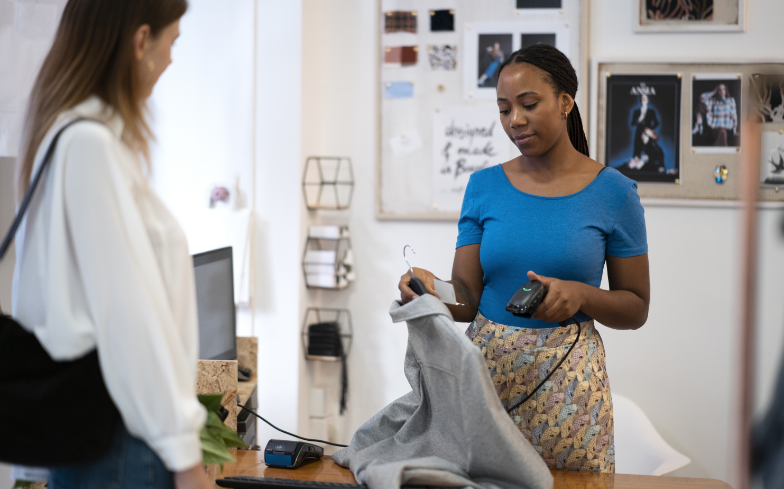 The deployment solution should be simple and easy to install for any member of staff. The only one thing that the store staff needs to do is to unbox it, plug it, then access the Internet.
Traffic Directed Forwarding
The enterprise management requires that the daily operations of all stores be settled with the financial server of the headquarters, so a channel for mutual access must be established between the branches and the headquarters.
High-bandwidth Network Coverage
The stores need a stable and high-speed network for surveillance devices, POS systems, and also a good Wi-Fi experience for visitors.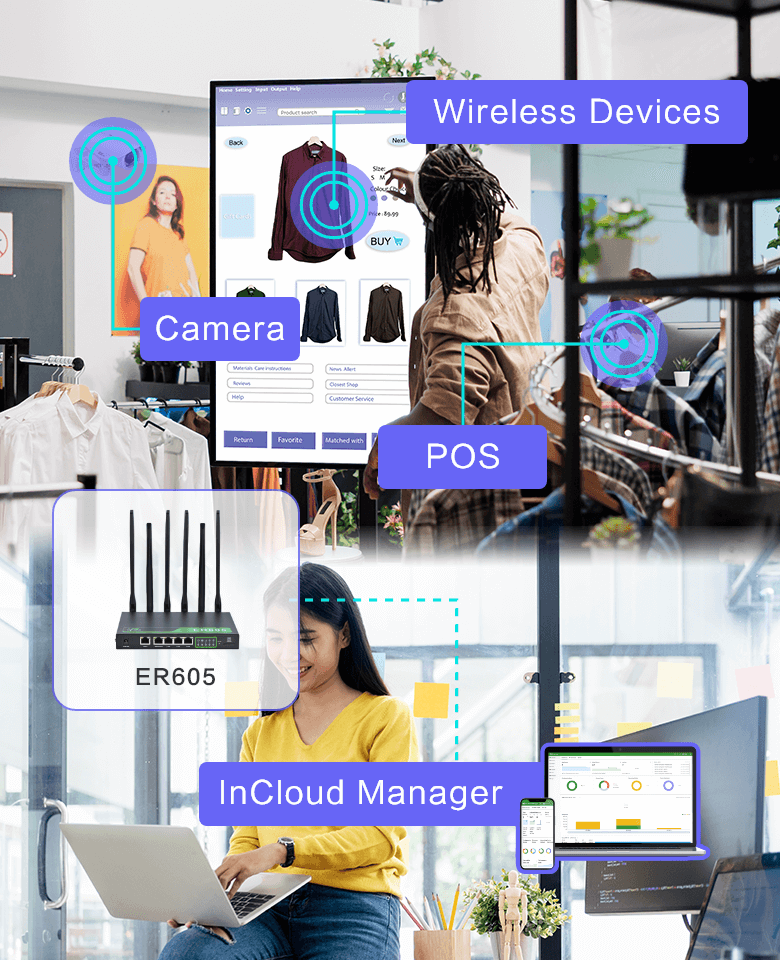 InHand ER605 router supports 5G networks, plug-and-play, offering high-bandwidth, low-latency networks for stores.
The ER605 features 5 Gigabit Ethernet ports and Gigabit Wi-Fi coverage, accommodating various wired and wireless client devices at stores.
InHand provides a user-friendly SD-WAN solution that allows IT personnel to easily set up store networks with a single click, enabling directed traffic forwarding for store operations. Through the visual interface of the InCloud Manager portal, IT professionals can easily monitor the performance of all store networks, significantly enhancing deployment and maintenance efficiency.
Addressing nationwide distributed branch sites, InHand edge routers are plug-and-play, even for store staff without IT skills, making it easy for them to power up and use.
SD-WAN Directed Networking
SD-WAN networking replaces traditional dedicated line setups, reducing networking costs. Additionally, compared to IPSec VPN networking, it simplifies configuration complexity.
Visual Network Management
InCloud Manager's intuitive visual interface offers multidimensional monitoring dashboards for cellular signals, network quality, traffic statistics, clients, and more. It assists IT in gaining insights into each store's network performance. Moreover, the platform provides real-time anomaly alerts and various diagnostic tools to aid IT in swiftly pinpointing and resolving issues remotely.
Slide 1
Zero-touch cloud management platform
Slide 1
Cloud-managed 5G SD-WAN edge router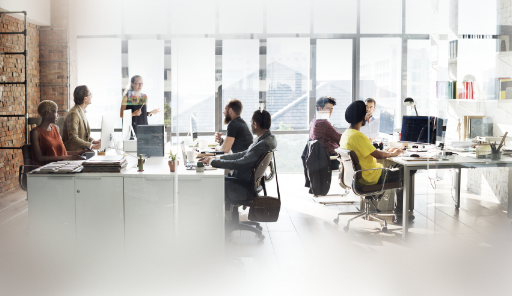 InHand Business Internet Solution offers business branches reliable and stable SD-WAN services, delivering new networking experience.
InHand Business Internet Solution offers business branches reliable and stable SD-WAN services, delivering new networking experience.
The InHand Cloud-Managed Networking Solution offers flexible connectivity options for hybrid workplaces.