InHand Networks' 4G/5G cellular routers offer secure, high-speed, and reliable connectivity for enterprises and individuals, allowing internet access anytime, anywhere, and effortlessly fostering business growth.
Global cellular networks available anytime anywhere
As 4G/5G networks advance, accessing global cellular networks is now effortless from anywhere, removing limitations on your network services. Particularly with 5G's high bandwidth and low latency, a transformative network experience awaits.
"Always-on" worry-free network connectivity
Adopting multi-level link detection and multiple link backup mechanisms, InHandNetworks's cellular routers ensuring "always-on" connectivity, network stability, and reliability, while minimizing the risk of network failures.
Multi-dimensional security strategies
Facing complex network environments, InHand Networks' cellular routers offer highly secure data transmission tunnels, safeguarding networks from vulnerabilities and threats. Multi-dimensional security measures provide comprehensive protection for network security.
Efficient cloud management keeps everything in your hand
Coupled with the cloud-managed SaaS, InHand Networks' cellular routers enable seamless cloud management for mass distributed sites, help monitor networks and devices anytime anywhere and manage different sites with greater efficiency.
The 5G FWA helps enterprises easily build a next-gen 5G network in the shortest possible time, strengthening their competitiveness in digital business. With the InCloud Manager SaaS, the 5G FWA offers high-speed, easy-to-use and secure 5G network that empowers the future.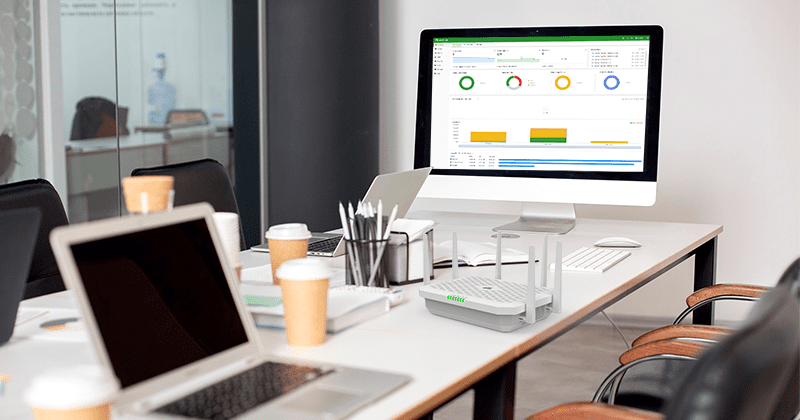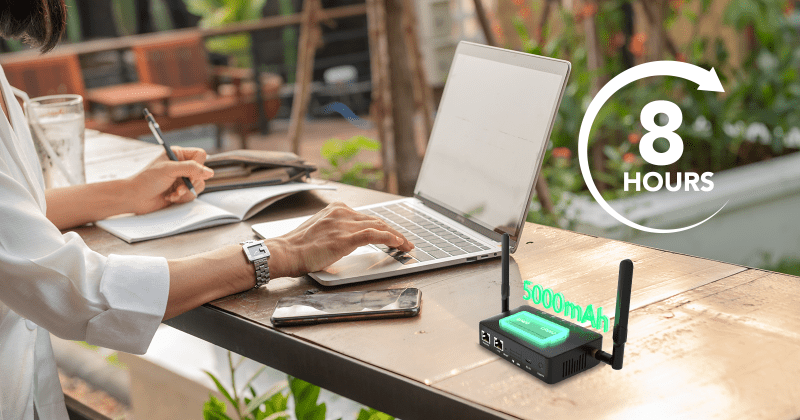 With flexible portability, the CR200 series offers simple and easy-to-use networking services to businesses. Built-in 5000mAh lithium battery, up to 8 hours of working time enables reliable and uninterrupted connectivity despite outage or being outdoors.
5G FWA
With the InCloud Manager SaaS, the 5G FWA offers high-speed, easy-to-use and secure 5G network that empowers the future.
CR200 Series
The CR200 series offers easy and reliable networking with portability and an 8-hour battery for uninterrupted connectivity, wherever you are.
IR300 Series
The IR300 series router integrates 4G, Wi-Fi, and wired access for efficient management with Device Manager and InConnect services.
The IR300 series cellular router integrates 4G, Wi-Fi and wired network access. With the Device Manager cloud and InConnect remote access services, you can not only manage your routers more efficiently but also maintain your on-site devices more intelligently.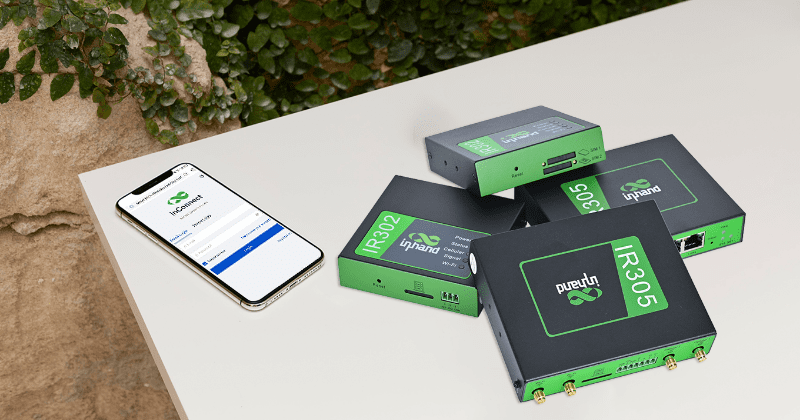 Which Router is Right for You?
 The CR202 portable 4G cellular router delivers fast and reliable connectivity for business people, making business travel an easy and productive experience.
With the CR202 portable LTE router, you can take your show anywhere and keep the action going all day long!