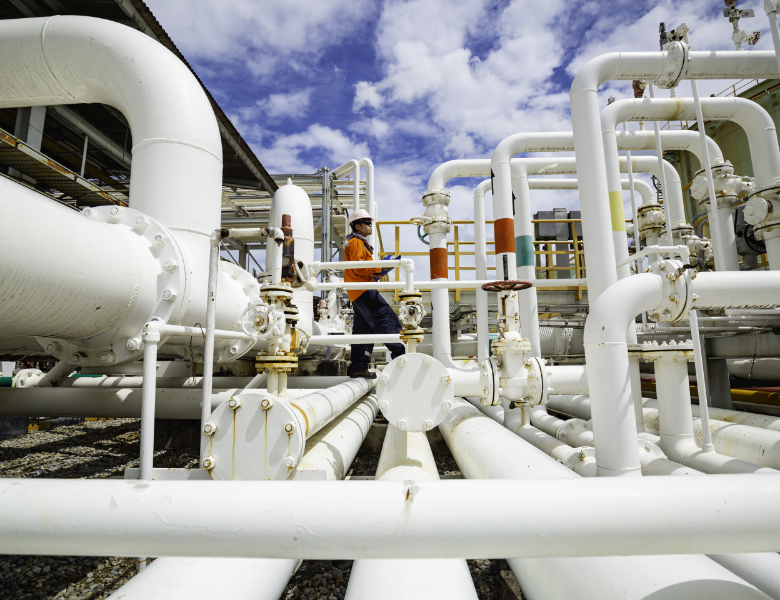 Remote Monitoring of Urban Heat Supply System
In an era where low-carbon economy is advocated, it is important that energy supply is highly efficient. In light of this, InHand Networks offers a remote networking monitoring solution for heat supply by using its IG902, which enables users to oversee the operation status of the heat supply system, acquire accurate and effective data, thus ensuring secure and stable operation of the devices.
In winter, the city is facing the rising demand for the quality of heat supply. In an era of energy scarcity, it is urgent to improve heat supply service while saving energy. As the heat supply network is expanding with dispersing worker stations, it has become challenging to monitor the operation data, control and manage the heat network for better economic efficiency, and better utilize heat resources. In light of this, InHand Networks offers a remote networking monitoring solution for heat supply, which can oversee the operation status of the heat supply system, provide accurate and effective data for the heat department, improve the efficiency of heat utilization and ensure secure and stable operation of the devices.
Easy Deployment across Specific Areas
Simple and swift setup in designated zones with user-friendly hardware and easy installation, reducing deployment complexities.
Secure and Reliable Communications

Robust communication with redundancy mechanisms ensures uninterrupted data transmission to the central monitoring center.
Reliable Operation in Unattended Environments
Design durable hardware resistant to environmental factors, coupled with energy-efficient components, for consistent, long-term operation in unattended or challenging settings.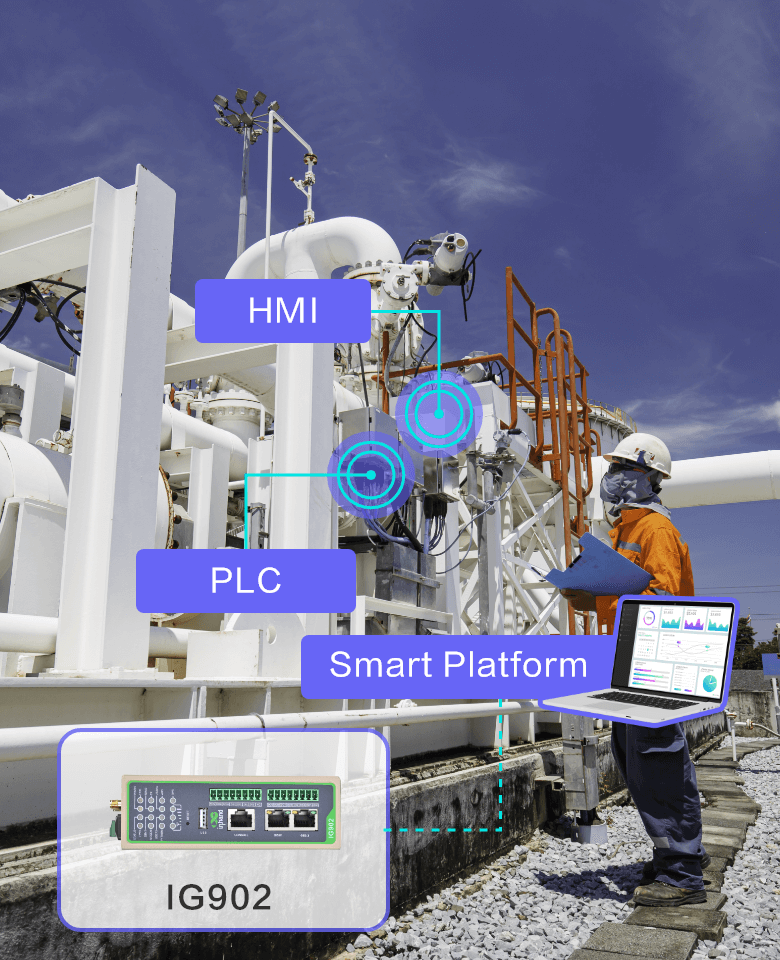 The on-site IG902 edge computing gateway connects to the heat supply station's PLC and HMI for data collection, then uploads data from heat exchange stations to the cloud platform via MQTT protocol.
The remote smart heat network platform monitors heat exchange stations, records alarms, performs statistical analysis, manages reports, and handles system administration and BI demonstrations. This B/S architecture platform is accessible from PCs, mobile phones, and tablets.
It effectively manages heat supply station data, including inlet/outlet water temperatures and pressures, compressor status, leakage, temperature thresholds, activation status, and alarms. This solution streamlines traditional manual management challenges, allowing control parameters to be uploaded to the cloud system for real-time fault detection and resolution. This reduces user waiting times and operation costs, enhancing client satisfaction.
High-speed, Secure, and Reliable Network Connectivity
The IG902 is available with LTE, Wi-Fi, and wired connections. It incorporates multiple link redundancy technologies to ensure a consistently high-speed and reliable network connection.
Supports Major Industrial Protocols and Clouds for Easy Monitoring
The IG902 supports major PLC protocols, making it easy to send device data to the cloud for remote monitoring and preventive maintenance, reducing operational costs and improving customer satisfaction.
Edge Computing Enabled in the Cloud
With support for Microsoft Azure and AWS Greengrass clouds, the IG902 makes it easy to process data on the cloud. Customers can program their own applications according to business needs.
Meeting industrial grade on indexes including EMC grade 3, IP30, and wide operating temperatures, the IG902 is solid and durable to withstand the harsh environmental conditions of industrial sites.
Slide 1
Multi-protocol IoT Gateway is designed for the IoT applications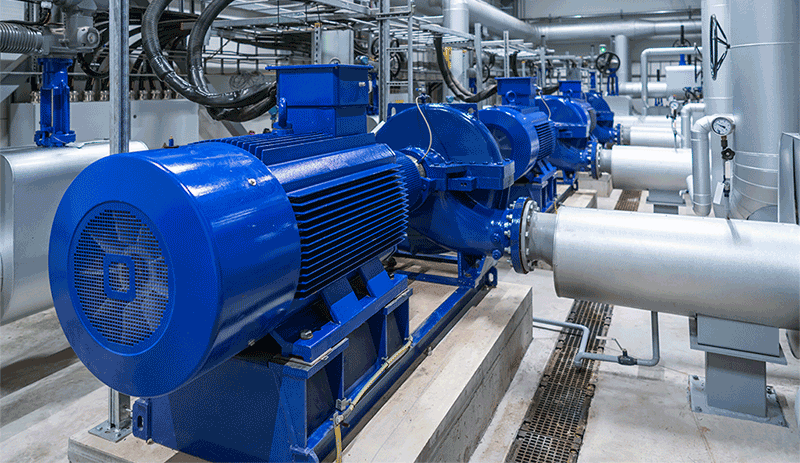 The IG902 edge computing gateway acquire onsite data and upload them to the cloud, ensuring clean, high-quality drinking water for urban residents.
The IG502 and the InConnect help delivering real-time communications and efficient monitoring & control.
The InDTU324 provides reliable M2M connectivity to enable intelligent lighting system.