The InHand Edge Gateway can break the data barrier of industrial field, quickly establish the connection between industrial field equipment and the cloud, and help you achieve more efficient operation, which is widely used in various fields such as manufacturing, energy, agriculture and healthcare.
Simple configuration for edge-to-cloud data acquisition
The InGateway offers intuitive visualized configuration.
Supports multiple industrial and electrical protocols (Modbus, ISO on TCP, OPC UA, DNP3, etc.) for easy data acquisition.
Supports MQTT, enabling edge computing and data pre-processing for cloud connection needs.
Easily connects to multiple IoT clouds concurrently, including AWS, Azure, and Thingsboard.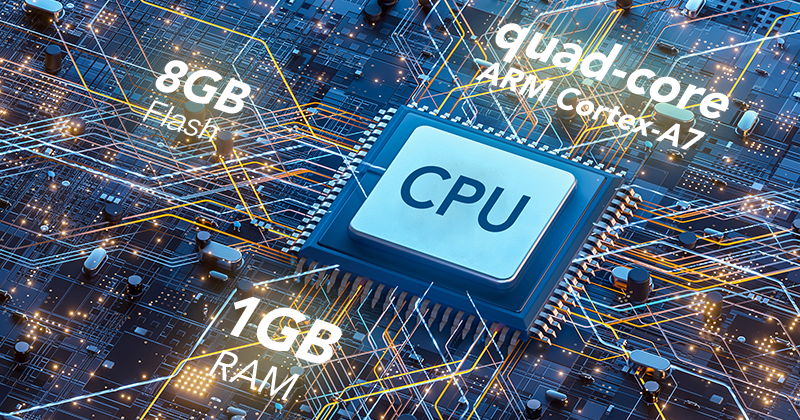 Powerful edge computing capabilities
Excellent data processing capacity with up to quad-core ARM Cortex-A7 processors
Up to 1GB RAM ensures processing of large amounts of data and complex tasks
Up to 8GB Flash, compatible with SD cards and USB drives, catering to diverse storage needs
Flexible development environment enables users to customize their applications
Python programmable, with flexible APIs
Supports Docker, enable fast application migration
Batch deployment of Python applications through InHand clouds, efficient application management from the cloud.
Extensive interfaces, flexibly serve different scenarios
Internet connectivity: Cellular, Ethernet, and Wi-Fi options available.
Multiple Ethernet ports and serial ports allow connection to numerous devices.
4*DI and 4*DO support flexible I/O connections.
USB extension enables easy connection to various devices.
Stable and reliable, specially built for industrial applications
A fully industrial-grade design with wide temperature and voltage ranges, ideal for different working conditions
High EMC levels, efficiently resist electromagnetic interference
Fan-less cooling
IP30 protection rating, resistant to dust and liquid
Which Gateway is Right for You?
MODEL
IG502
IG532
IG902
CPU
ARM Cortex-A8 600MHz
ARM Cortex-A8 1GHz
ARM Cortex-A8 1GHz
RAM
512MB
512MB
512MB/1GB
Storage
8GB
8GB
8GB
ETH
2*10/100Mbps
2*10/100Mbps
2*10/100/1000Mbps
Serial Port
1*RS-232
1*RS-485 or 2*RS-485
4*RS-485
1*RS-232, 1*RS-485
I/O
4*digital/ pulse input
3*digital/ pulse output
1*DO
/
4*digital/ pulse input
3*digital/ pulse output
1*DO

Cellular Type
CAT1, CAT4, 5G (China only)
CAT1, CAT4, 5G (China only)
CAT4, CAT6
Wi-Fi
STA/AP, 2.4G (802.11 b/g/n)
/
STA/AP, 2.4G&5G (802.11 ac/a/b/g/n)
Protocols
Modbus, EtherNet/IP, ISO on TCP, OPC UA, DLT645 -1997, DNP3, IEC 101, IEC 104, etc.
Modbus RTU/TCP, OPC UA Client,
ISO on TCP, EtherNet/IP,
IEC101, IEC103, IEC104, DLT645-1997, etc.
Modbus, EtherNet/IP, ISO on TCP, OPC UA, DLT645 -1997, DNP3, IEC 101, IEC 104, etc.
Open Platforms
Python
Python
Python, Docker
Learn More →
Learn More →
Learn More →
Buy Now →
Buy Now →
Real-time visualization, predictive maintenance, and data-driven decision-making for streamlined operations.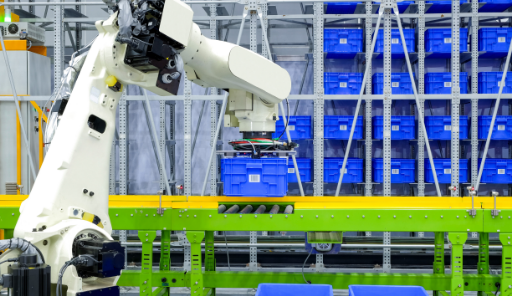 Equipped with edge computing capabilities, the IG902 pre-processes, filters and cleans the constantly streaming data before sending them to the cloud. Data is used to analyze and predict failures, and schedule advanced maintenance.
Featuring powerful edge computing capabilities, support for multiple industrial protocols and IoT clouds, industrial design, the IG502 delivers a reliable remote monitoring solution for air compressors.