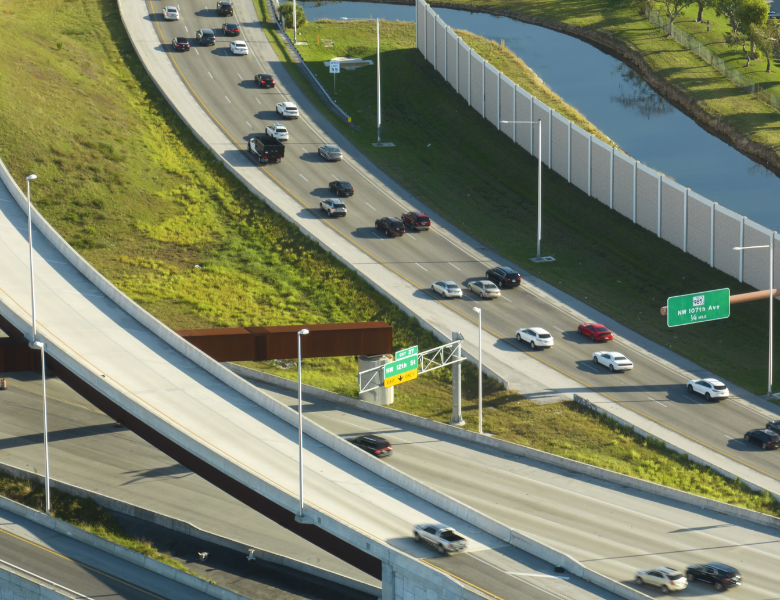 Remote Monitoring Solution of ETC Equipment
In face of distributed ETC sites, InHand Networks offers a remote monitoring solution for ETC equipment, helps better manage and maintain those devices, reducing traffic congestion and improving travel experience.
The growing movement of people and goods between regions has presented opportunities for the transportation industry, leading to the adoption of Electronic Toll Collection (ETC) systems. ETC is a wireless solution designed to automatically collect tolls on toll roads, HOV lanes, toll bridges, and tunnels, using advanced technologies like automated identification and transaction processing. This has significantly reduced traffic delays and operational costs by decreasing staff headaccount for toll booths.
However, managing distributed toll collection sites poses challenges. These sites operate independently and require dedicated maintenance, making it difficult to address identification and tolling issues proactively. Onsite staff may not be able to resolve certain problems, while centralized teams may not respond promptly, resulting in ETC congestion or shutdowns, disrupting transportation. Therefore, central monitoring, maintenance, and management of ETC equipment are crucial.
Real-time Monitoring of Onsite Devices
Data of different devices such as cameras and controllers need to be collected and transmitted to the dispatch center for real-time monitoring.
Transaction data are highly critical and sensitive that need encrypted tunnels for data protection.
Resilience for Long-time Use Outdoors
The solution is expected to work for a long time in varying unattended environments, so it should be ruggedized enough.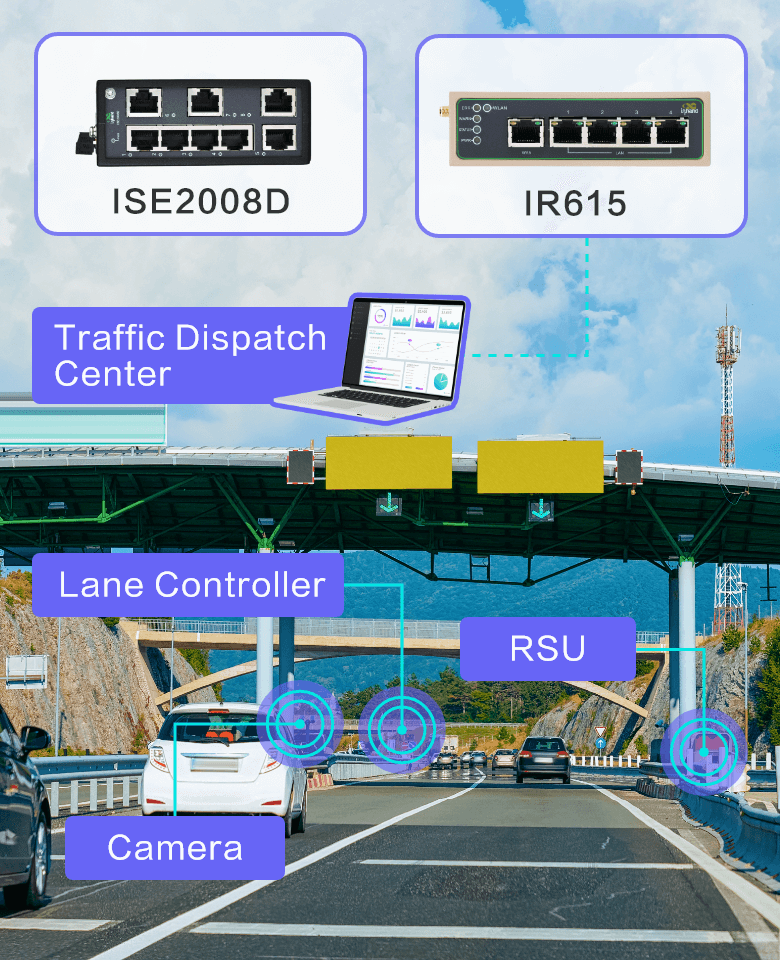 The system consists of the field automation equipment (RSU, cameras, lane controller), InHand communication devices (ISE2008D industrial switch and IR615-S industrial LTE router), and the traffic dispatch center.
Lane control equipment such as the RSU, railing machine, and ground sensing coil is connected to the lane controller through the ISE2008D. Data collected by the lane controller and the snapshot camera are transmitted to the management center by the IR615-S industrial router through VPN over 4G cellular networks. The management staff can monitor the real-time road flow, keep a record of vehicles that do not pay, and guide traffic in case of congestions. They can remotely check the status of ETC equipment and respond timely to faults, and through preventive maintenance, reduce downtime and maximize equipment life.
Fast and Reliable Network Connectivity
The IR615-S is available with LTE CAT4 and has multiple redundancy mechanisms, delivering fast and reliable connectivity for real-time remote monitoring of ETC equipment.
Comprehensive Data Security Mechanisms
The IR615-S supports private network VPDN, easy to connect to the traffic management platform, ensure the security of data transmission.
Extensive Interfaces Connect Different Devices
The ISE2008D switch is built with eight Ethernet ports and IR615-S five ports, which can accommodate a large number of different devices.
Industrial Design for Unattended Sites
Both the IR615-S and the ISE2008D feature industrial-grade design, with wide temperature and voltage ranges, ideal for harsh environments.
Slide 1
Router with complete software functions and industrial-grade design
Slide 1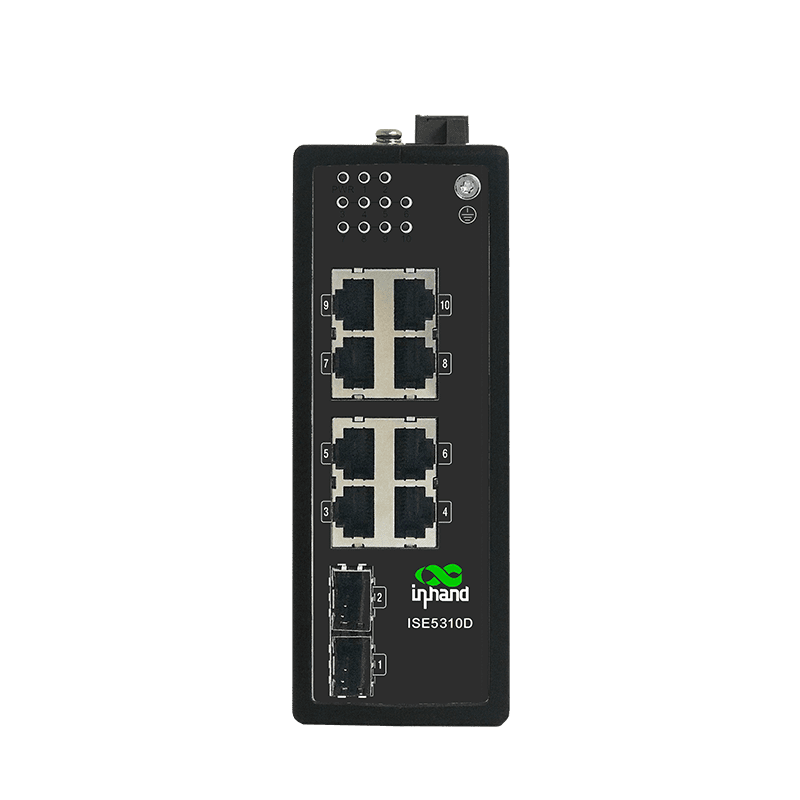 Unmanaged industrial Ethernet switch
Featuring powerful edge computing capabilities, support for multiple industrial protocols and IoT clouds, the IG502 performs reliable remote monitoring for air compressors.
Featuring strong data transmission and edge computing capabilities, the IG502 offers a remote monitoring solution for distributed machines and enhances efficiency for facility operation and maintenance.
The IR915 4G industrial router offers reliable wireless communications to the system, enables remote maintenance, diagnostics and early warning, reducing equipment downtime and enhancing the efficiency of manufacturers.