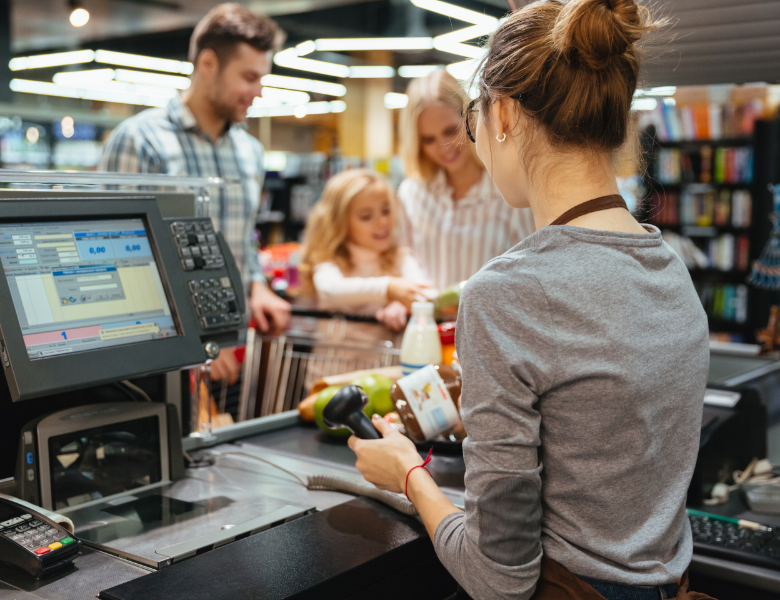 Wireless Coverage Solution for Chain Stores
The EAP600 uses next-gen Wi-Fi 6 technology to offer comprehensive Wi-Fi coverage to chain stores, enhancing consumers' shopping experience with greater comfort.
To streamline this process, InHand offers a straightforward SD-WAN solution that facilitates bulk deployment of store networks. With the InCloud Manager platform, just a small team of IT professionals can efficiently manage networks for thousands of stores, reducing management cost significantly.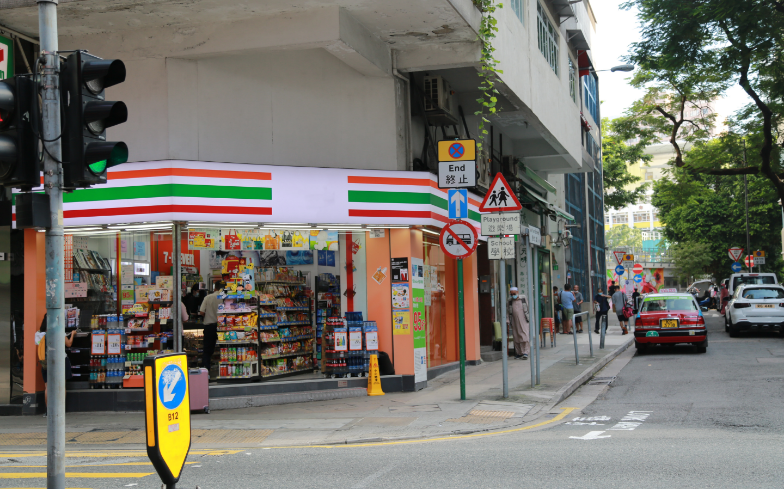 Unified Management Platform

Chain stores with numerous branches require centralized network management to streamline configuration, software updates, and security policies for efficient and consistent operations.
Stable Network Connectivity
In chain stores, it is essential to provide network connectivity for cash registers and payment devices. Prolonged disconnection of these devices from the network can result in significant operational losses.
The store network must be sufficiently secure to ensure that the store's operational network remains unaffected by attacks and to safeguard the security of user data and transactions.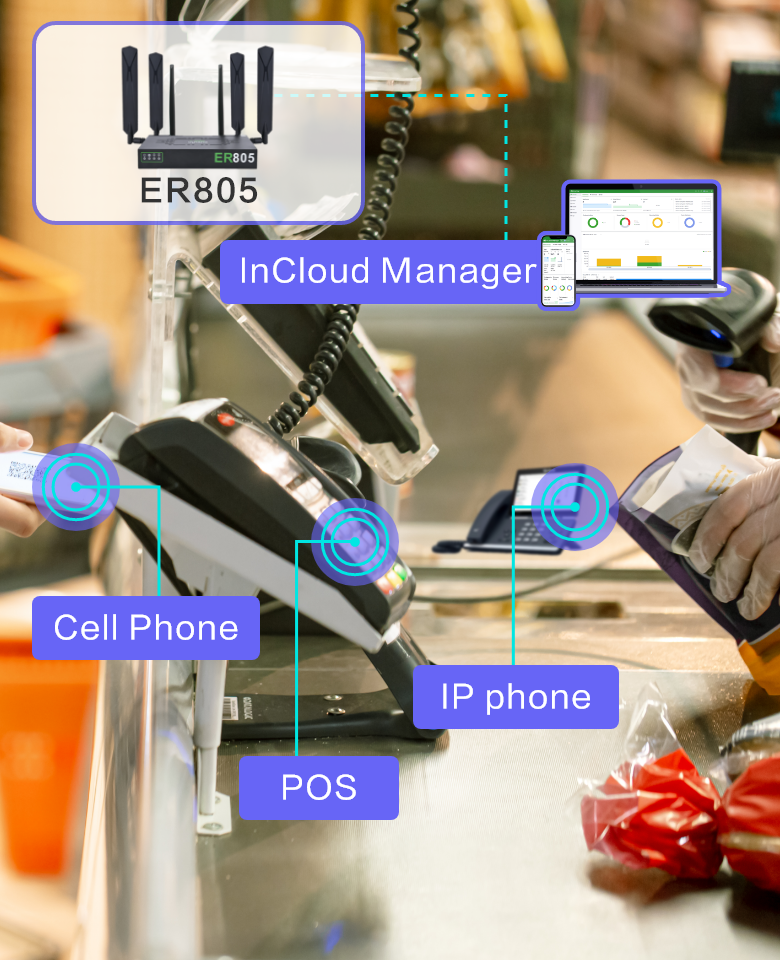 InHand introduces a holistic cloud-to-end solution, offering seamless network coverage for various scenarios. For small stores, we provide ER routers with Wi-Fi support, while medium to large stores benefit from a combination of ER routers and APs, catering to both wired and wireless network needs.
All devices are capable of centralized management through our cloud platform, eliminating the need for on-site IT staff. This not only saves businesses IT costs but also enhances maintenance efficiency across all store locations.
Convenient Unified Management
The devices are plug-and-play, allowing IT personnel to centrally manage them through the InCloud Manager platform. This enables bulk configuration deployment and one-click upgrades, significantly boosting store deployment efficiency.
Cutting-edge Wi-Fi 6 Technology
EAP600 supports the next-generation Wi-Fi 6 technology, offering high-speed and low-latency features that meet the daily networking needs of stores while enhancing the shopping experience for visitors.
Comprehensive Security Protection
InCloud Manager, based on AWS services, ensures data transmission is secured through certificate encryption. The devices themselves support various security mechanisms, including access control, URL filtering, blacklisting, whitelisting, and data encryption.
Slide 1
Cloud-based network management platform
Slide 1
Cloud-managed 5G SD-WAN edge routers
Slide 1
Cloud-managed indoor Wi-Fi6 AP
The EAP600 employs cutting-edge Wi-Fi 6 technology to ensure extensive Wi-Fi coverage for restaurant chains, elevating customers' dining experience with enhanced convenience.
The EAP600 utilizes state-of-the-art Wi-Fi 6 technology to deliver comprehensive Wi-Fi coverage for gaming arcade chains, providing gamers with an improved and seamless gaming experience.