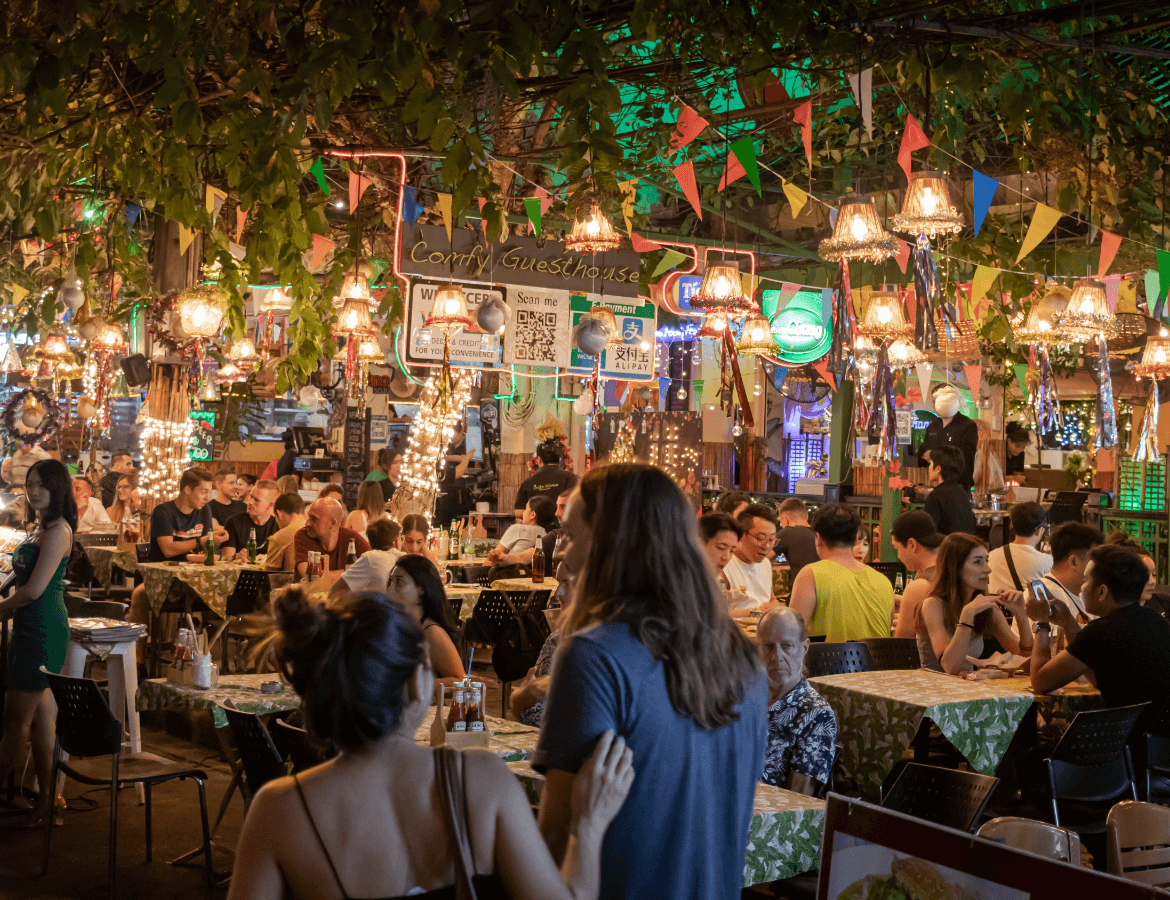 Wireless Network Solution for Chain Restaurants
The InHand wireless network solution aims to deliver high-performance, scalable wireless networks to meet the diverse networking needs of chain restaurants. This includes staff services, customer experiences, and business management.
The chain restaurant industry is characterized by high competition and rapid growth. Customers require reliable wireless networks in busy environments to support ordering, payment processing, staff communication, and customer needs. Additionally, they need a streamlined network management approach to ensure consistency and high availability across all branch locations.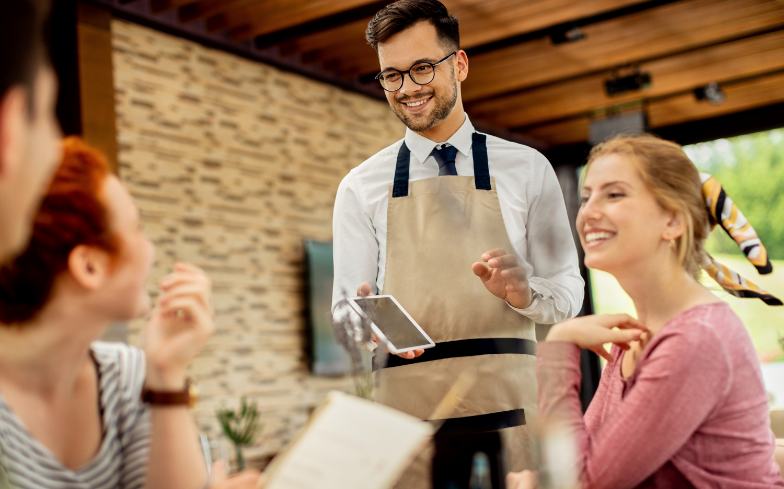 High-performance Network Coverage
Chain restaurants require high-performance wireless networks to accommodate high traffic for ordering, payment processing, and customer internet accessing. The network must have sufficient bandwidth and stability to ensure smooth business operations.
As the business grows, customers require a scalable network solution to easily add new branches and devices when needed.
Outstanding Customer Experience
Chain restaurants prioritize customer experience, and therefore, they need to ensure that customers can easily connect to the wireless network and enjoy high-quality services.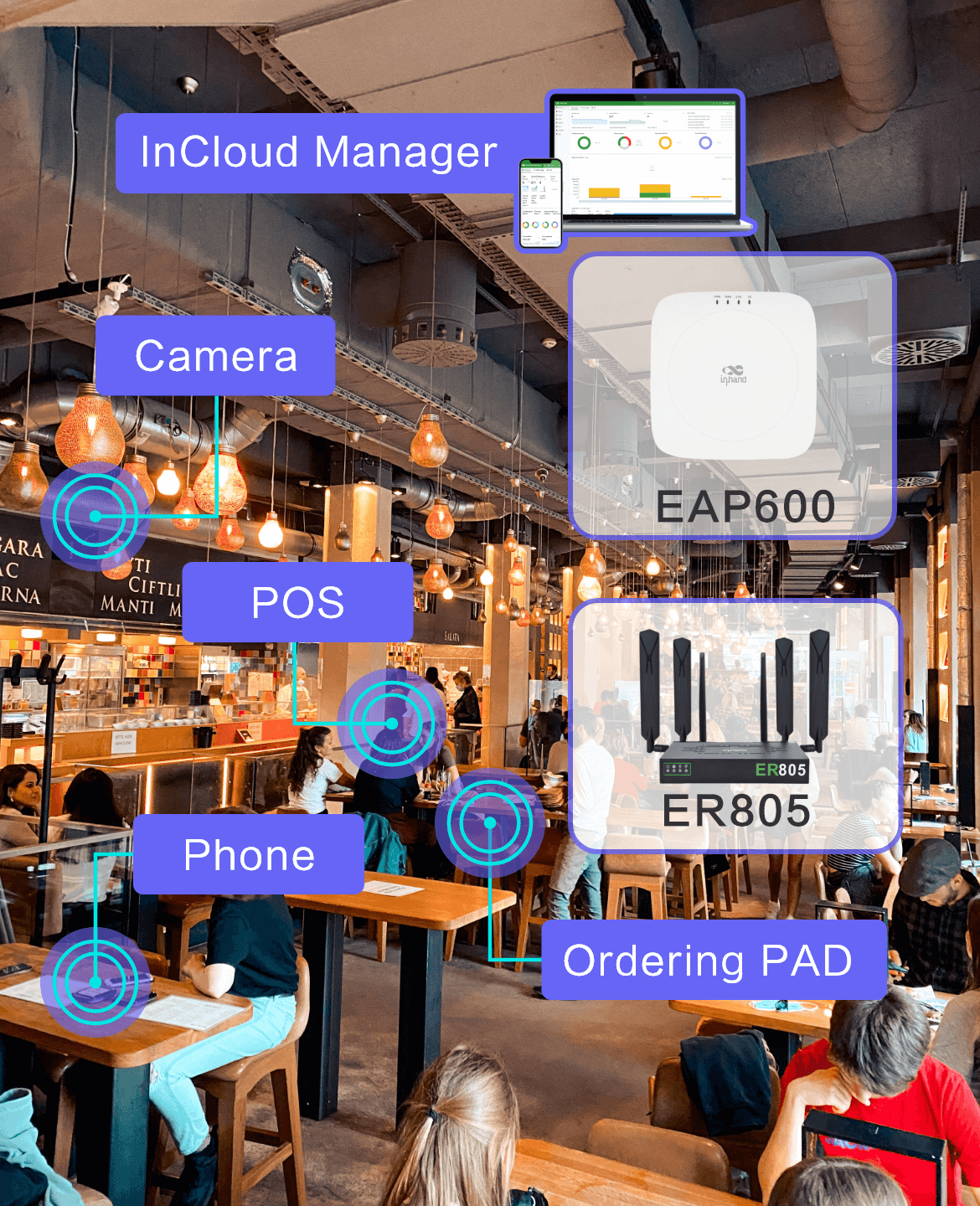 InHand provides high-performance wireless APs for fast and stable network connections. The EAP600 is easily installed in restaurants, covering all areas, including dining, kitchen, and reception. It's an intelligent solution with plug-and-play devices, automatic configuration, and optimization, reducing the IT team's workload and ensuring network stability. It's highly scalable, allowing new branches to be deployed seamlessly without complexity or disruptions to existing stores.
High-performance Wi-Fi Coverage
The EAP600 supports high-performance Wi-Fi 6, catering to various networking needs across different scenarios in chain restaurants. The EAP600 features dual-band concurrent support, with a maximum speed of up to 2974Mbps.
More Straightforward for Branches Expansion
The InCloud Manager allows the IT teams of chain restaurants to remotely manage and monitor the networks of all branches. When it comes to expanding to new locations, IT personnel can deploy them remotely with a single click, eliminating the need for on-site visits.
Ultimate Dining Experience
The EAP600 supports wireless automatic optimization, consistently delivering the best network service to users. This ensures that customers can enjoy seamless ordering, entertainment, and payment process while dining, providing them with an ultimate dining experience.
Slide 1
Cloud-based network management platform
Slide 1
Cloud-managed 5G SD-WAN edge routers
Slide 1
Cloud-managed indoor Wi-Fi6 AP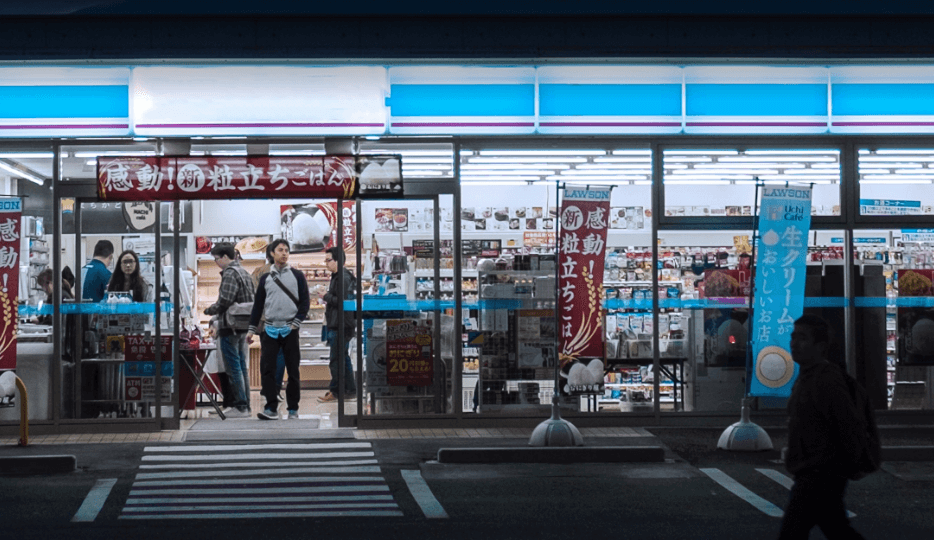 The EAP600 employs advanced Wi-Fi 6 technology to provide extensive Wi-Fi coverage for chain stores, enhancing the shopping experience for consumers with added comfort.
The EAP600 utilizes state-of-the-art Wi-Fi 6 technology to deliver comprehensive Wi-Fi coverage for gaming arcade chains, providing gamers with an improved and seamless gaming experience.