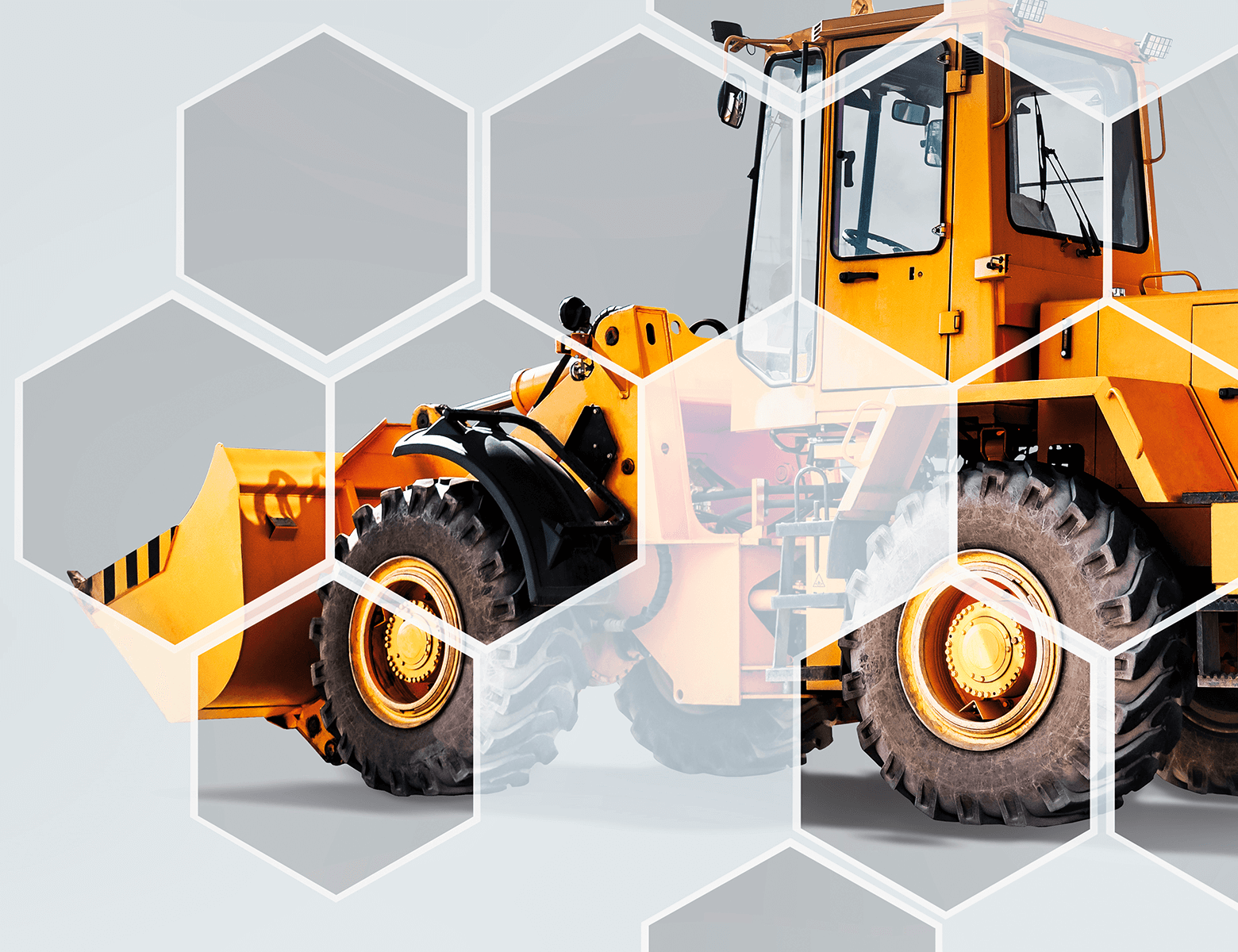 Make Engineering Vehicles Digitalized & Intelligent
With the help of advanced technologies and digital solutions, engineering vehicles can be operated and managed more intelligently, resulting in higher efficiency and lower costs, ensuring safety and sustainability.
Take a solid step towards efficiency and sustainability
Engineering vehicles are indispensable tools in the industry that perform crucial tasks such as transportation, excavation, loading and lifting, etc. However, traditional operation is gradually revealing limitations. Digital transformation has become an inevitable trend.
Digitalizing engineering vehicles enables real-time monitoring, data analysis, operational optimization, and decision support, leading to improved efficiency, cost reduction, safety, and compliance.
InHand Networks offers a variety of advanced vehicular networking devices, and works with partners to provide customers with comprehensive digital solutions for their engineering vehicles, including vehicle monitoring systems, fleet management systems, operational scheduling systems, remote maintenance systems, and more.
Our solutions help customers monitor their vehicle status in real time, optimize task planning and resource allocation, improve operational efficiency, and make decisions for strategies and business development based on data.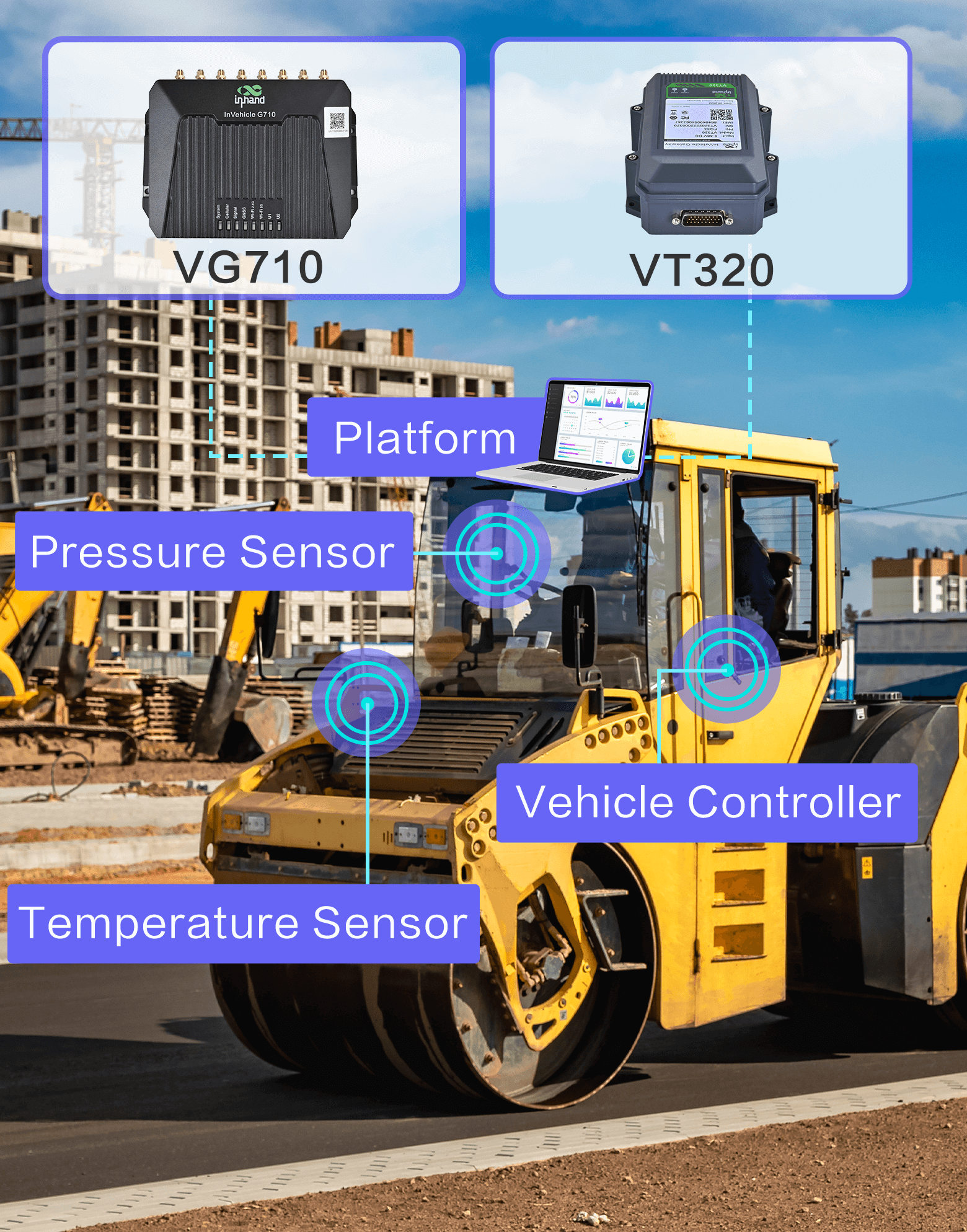 InHand's digitalization solutions of engineering vehicles enable real-time monitoring, data analysis, and operational optimization by collecting key data such as vehicle location, status, performance, and operation. Our solution also provides safety monitoring and alerting to help businesses identify safety risks and take appropriate measures. The solutions help customers improve efficiency, reduce costs, and achieve safer and compliant operations.
Our cutting-edge vehicle networking devices support the seamless connection of engineering machinery to multiple IoT clouds such as AWS and Microsoft Azure.
Predictive Maintenance for Cost Reduction
Connecting construction machinery distributed worldwide to the cloud platform enables preventive maintenance, reducing downtime, lowering maintenance costs, and enhancing customer satisfaction.
Accelerating R&D Process for Construction Machinery
Real-time access to operational data expedites deployment and debugging, facilitates feedback collection for product enhancement, and hastens time-to-market.
Enhanced Safety for Construction
Smart diagnostics, assisted driving and control improve the safey of machinery.
Information management of construction sites enable real-time monitoring and management of equipment and personnel, optimizing production and management processes, and improving management efficiency and strengthening decision-making capabilities.
Clouds provide enhanced services, facilitating equipment monitoring and management, resulting in improved service and customer satisfaction.
Slide 1
5G Embedded High-Performance Connectivity
Slide 1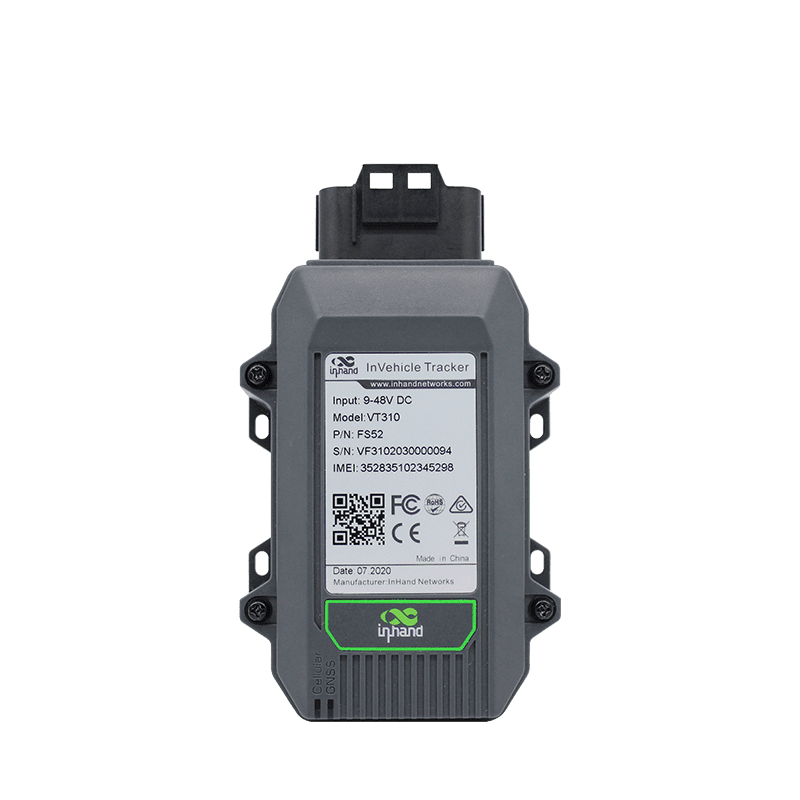 InVehicle Telematics Gateway
Tracking and manage your fleet anywhere, anytime
Featuring vehicle diagnostic protocols, multiple interfaces and advanced customization functions, the VG710 delivers an ideal function to crushing telematics, helping OEMs remotely monitor their machines and improve productivity.
Featuring extensive I/O, standard protocols for communications and vehicle diagnostics, the VT310 can be connected to multiple peripherals on board (e.g. alarms, sensors, switches, controllers, etc.), conducts various functions including real-time engine diagnostics, anti-theft, days in use/on site, maintenance, etc.