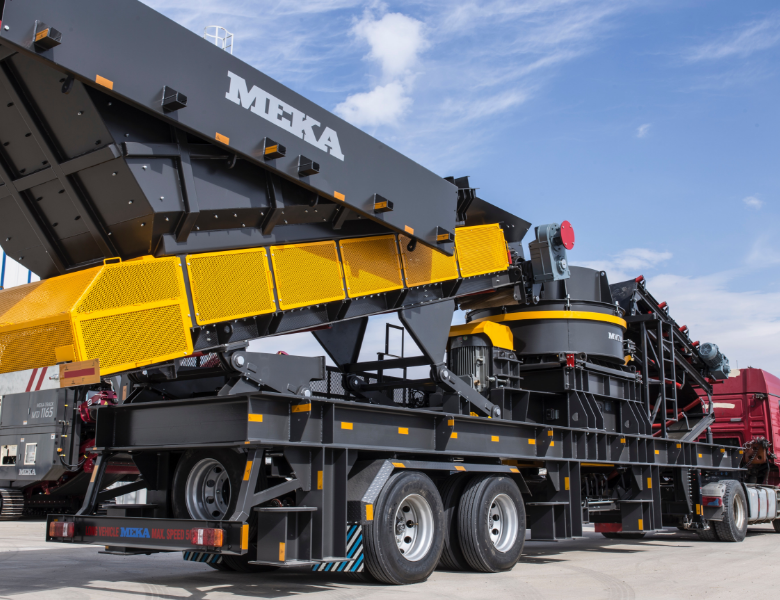 The VT310 can be connected to multiple peripherals on board, conducts various functions including real-time engine diagnostics, anti-theft, days in use/on site, maintenance, etc.
Heavy equipment management involves real-time monitoring and effective management of vehicle location, status, maintenance, and transportation. Traditional management faces numerous challenges, including information inaccuracy, communication barriers, and low efficiency. To address these issues, smart connected solutions for heavy-duty vehicles have emerged.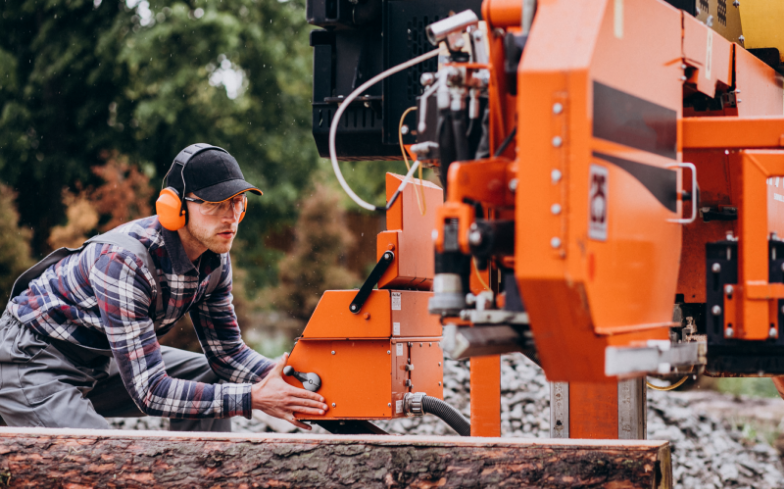 Real-time Monitoring and Management
To Monitor the location, status, and operations of construction vehicles in real-time, enabling remotely supervision and prevent unauthorized route deviations.
To Assess driver behavior, analyze driving data, identify and address unsafe driving habits, provide targeted training and recommendations, and avoid non-compliant operations.
Preventive Maintenance and Fault Diagnosis
Real-time monitoring of the health condition of construction vehicles and providing predictive maintenance.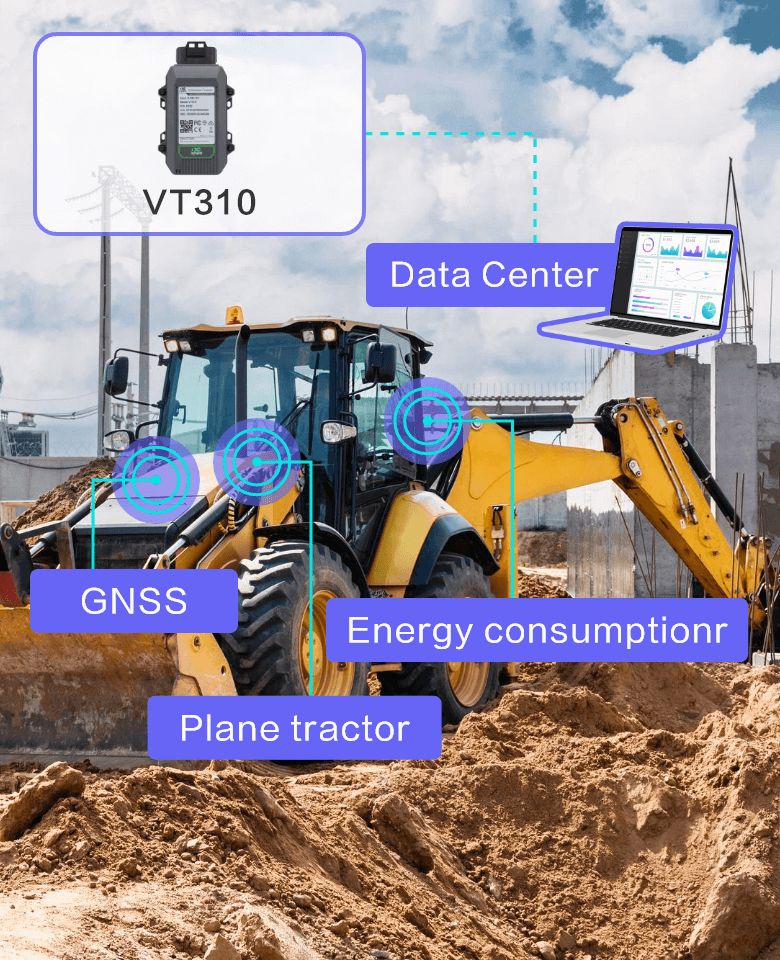 The intelligent solution for heavy-duty vehicle connectivity includes lower-end devices, the VT310 vehicle telematics gateway, and the remote management platform. The VT310 connects to devices such as pressure sensors and vehicle controllers.
Equipped with dual CAN bus interfaces, the VT310 allows simultaneous collection of diagnostic information from both the heavy-duty vehicle and its installed equipment. By monitoring construction processes comprehensively from various angles such as vehicle location, fuel consumption, drilling positions, and total working time, it enables an information-rich and intelligent construction process.
As we approach net zero, utilities and energy service providers are moving from backstage to take on a central role in the era of electricity.
This shift means embracing change and weaving digital and sustainability into an organization's DNA to reinvent the business, while forging new alliances and collaborating across industries to meet the changing demands of citizens, employees, investors and legislators.
Stable 4G Cellular Network
Equipped with an industrial grade 4G communication module, available with 4G CAT1/CAT4, ensuring real-time network stability.
Low Power Consumption and Power Backup
Designed with low power consumption and a 1200mAh lithium battery, enabling long-term monitoring even when the vehicle is turned off.
Specially Designed for Vehicles
With an IP66 protection rating and industrial-grade specifications, it can withstand environmental challenges such as impact, vibration, humidity, and extreme temperatures, ensuring reliable operation even in harsh conditions.
Cost-effective Solution with Rich Network Interfaces
Two CAN bus interfaces, one J1708, one 1-Wire, multiple I/O ports, and Bluetooth 5.0, meeting various application scenarios.
Adhering to the MQTT protocol-based third-party platform access specification, offering high flexibility for customers to customize data collection and frequency according to their needs.
Slide 1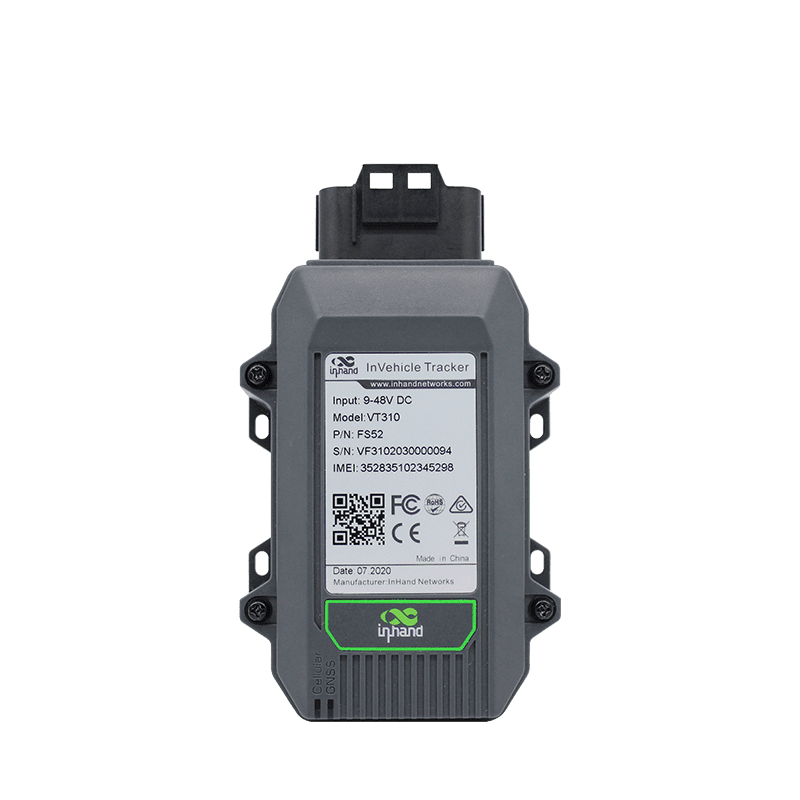 InVehicle Telematics Gateway
Ruggedized Vehicle Telematics Gateways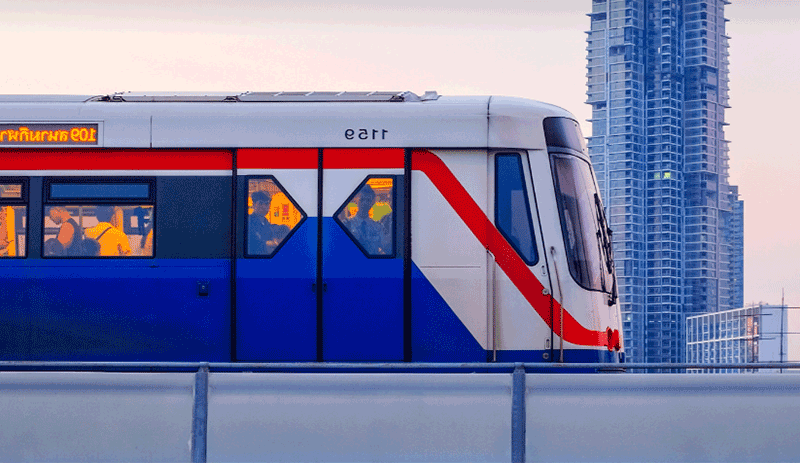 To address the demand for high-speed, real-time communications for rail transit, InHand Networks launches the VG810 vehicle gateway for public transport, delivering fast and reliable on-board communications.
Featuring vehicle diagnostic protocols, multiple interfaces and advanced customization functions, the VG710 delivers an ideal function to crushing telematics, helping OEMs remotely monitor their machines and improve productivity.
The VG710 smart vehicle gateway enables real-time monitoring of ground service vehicles, shuttle buses, refueling vehicles, luggage vehicles, and aircraft trailers, etc, and also including various functions such as vehicle status monitoring, maintenance record, fault alarm, dispatching nearby vehicles.