InHand Networks launches its own solar PV system
Climate change is affecting the entire world, with rising sea levels, climbing temperature and extreme weathers. Among the many factors that cause global warming, greenhouse gas emissions from burning fossil fuel play a considerable part.
In face of this, countries around the globe are involved in continuous discussion and collaboration. Bound by the Paris Agreement, a growing coalition of nations is committed to carbon neutrality – which means net zero emissions – by 2050.
Carbon neutrality can be achieved from both carbon offsetting and emissions reduction. The latter can be done by moving towards energy sources and industry processes that produce less greenhouse gases, i.e. renewables such as wind and solar power.
As an advocate of low-carbon economy, InHand Networks launches its own solar PV system in its factory, making it a first step of the carbon-neutral commitment.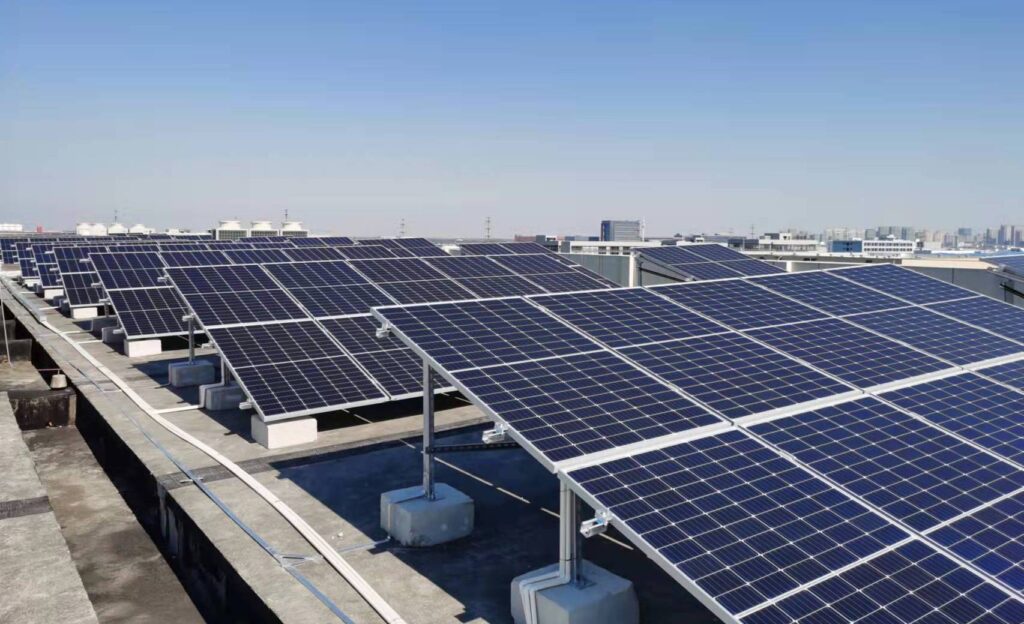 InHand's factory is located in Jiaxing, a coastal city close to Shanghai. Covering an area of 17,898 square meters, with 7 flexibly operated production lines, it consumes a large amount of power each working day to meet customer needs worldwide.
The solar PV system is built on the roofs of the office buildings and staff dormitories, and is now combined to the grid. The project aims to power the operation of the factory with clean, renewable energy, making its share of contribution to global carbon emissions reduction.
The system has an installed capacity of 320 kWp, which can serve about 25 years. With an expected power generation of 330k kWh per year, it is able to save as much as 2700 mts standard coal throughout its lifespan, and reduce carbon emissions by 8225 mts.
Reliable self-generated power also ensures continuous productivity of the factory.
Meanwhile, the solar PV system built on the roof helps insulate the buildings, offering staff a better working environment. Temperature within the workshop in summer is expected to fall by 5-7 Celsius degrees after the system is built. This will cut power consumption even further.
Digital technologies play a large part in facilitating environment protection and sustainable development. With an energy management platform, power usage is visible and thus controllable, which enables businesses to enhance power efficiency.
With decades of experience in industrial IoT, InHand Networks will continue to develop and offer more digital energy solutions, helping businesses reduce carbon emissions and achieve digital transformation.