InHand Networks Released Its Annual Report 2021
InHand Networks has just released its annual financial results 2021. It posted a revenue of RMB 449.53 million (USD 67.87 million), up by 44.63 percent compared to the year before, and a record net profit of RMB 104.94 million (USD 15.85 million), a year-on-year growth of 159.65 percent – hard won results given the lingering constraints in global supply chain.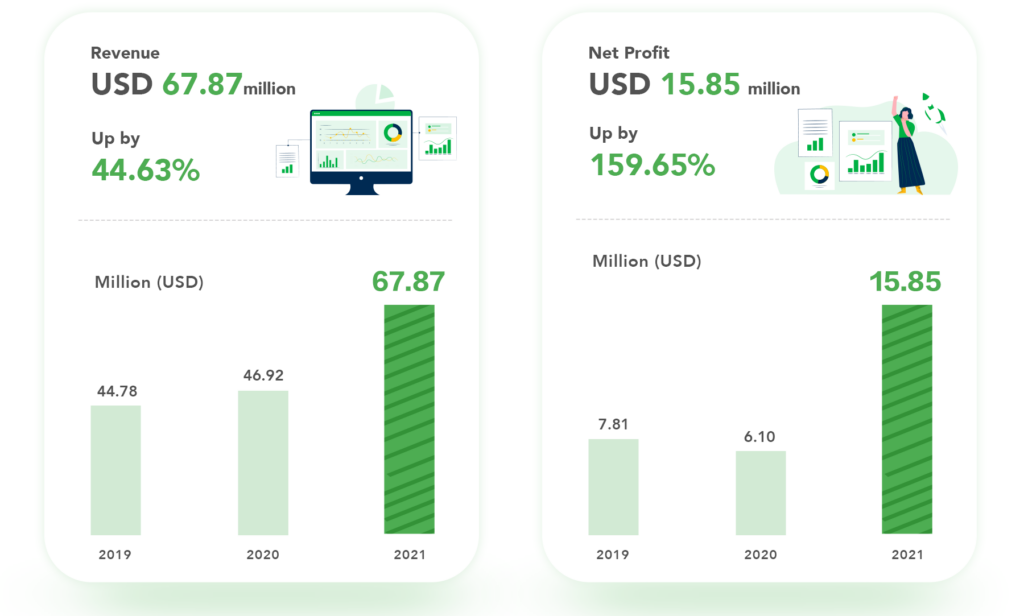 As is shown in the pie chart below, all four branches of our business, i.e. smart vending, power distribution monitoring system, M2M communications and technical services, have gained substantial growth, especially smart vending, which registers 108.97% increase in sales revenue.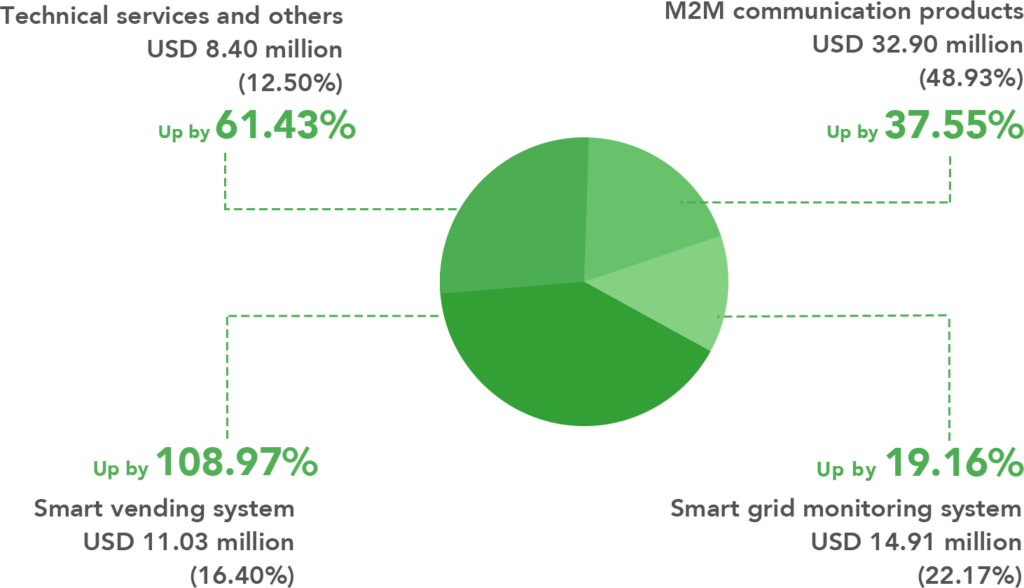 The year 2021 has seen our expansion of product lines and industries. New products and solutions have been developed and launched to meet more complex and diverse scenarios of industrial and commercial IoT. While focusing on key industries of smart grid, smart manufacturing, smart retail and smart city, we have been setting footprint in new sectors like business Internet, digital energy and AI.
Meanwhile, we have optimized our digital marketing architecture, adopted a multi-channel promotion strategy and strengthened our sales team. We have built our online community, where customers can discuss related technical topics and share experience of using our products.
We are constantly optimizing the production process in our 192,653 feet (17,898 sqm) factory to guarantee production capacity and product quality, better serving customers worldwide. Thanks to the continued effort by the procurement and production teams, we have well addressed the global supply shortage and ensured timely delivery.
InHand Networks is continuously committed to developing its core technologies in industrial communication, cloud computing, sensing and control, as well as artificial intelligence, delivering products, solutions and services in various market segments, from sensing, control to communications, from data collection, aggregation to analytics. 
In the year ahead, InHand Networks will continue to enhance its competitive edge and strengthen its brand through constant technological innovation, factory digitalization, optimized marketing, improved management and talent cultivation, making its contribution to the industry's progress.
About InHand Networks
InHand Networks is a leading IoT solutions provider founded in 2001, dedicated to driving digital transformation across industries and empowering customers to unlock their full potential and achieve accelerated growth.
We specialize in delivering industrial-grade connectivity solutions for diverse sectors, such as enterprise networks, industrial and building IoT, digital energy, smart commerce, and mobility. Our comprehensive product portfolio and services cater to various applications worldwide, including smart manufacturing, smart grid, intelligent transportation, smart retail, etc. With a global footprint spanning over 60 countries, we serve customers in China, the United States, France, Germany, the United Kingdom, Italy, and beyond.