Smart vending machines are like the smartphones of the vending world and the Amazon of convenience stores. They gather real-time sales and inventory data, enabling operators to embrace data-driven decision-making. With touchscreen selection and a variety of payment options, they boost consumer enthusiasm for making purchases.
InVending Cloud provides complete operational support
InVending Cloud is a versatile platform that can enhance management efficiency, reduce operating costs, and increase sales revenue.
Timely understanding of machine operation status

Support for multiple payment methods

Support for richer marketing features
Stable and reliable hardware products
Over a decade ago, when the first smart vending machine was born, our smart Android industrial computer was already running inside it.
The equipment runs stably
Touch screen selection
Support multiple network access
Highly scalable and compatible, ideal for complex operations
Our system has good scalability, easily interfacing with other systems according to demand; The system also supports the unified management of multiple types of self-service equipment, including vending machines, coffee machines and other machines.
Rich software interfaces support secondary development
Unified management of all your machines
Slide 1
Unattended retail business operation platform
Slide 1
ARM-based Android/Linux Embedded Computers
Slide 1
All-in-one ARM-based Android Tablets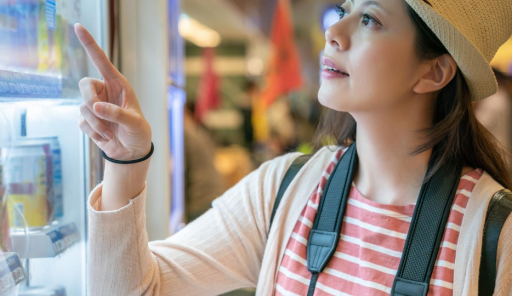 InHand provides a comprehensive cloud with edge solution for vending machine sector, delivering a more user-friendly human-machine interaction and expanded payment options to traditional vending machines.
InHand provides customers with stable and reliable ARM industrial control series products, assisting them in integrating on-site equipment, processing local data, securely and stably uploading to platforms, and helping customers build and implement their own solutions.