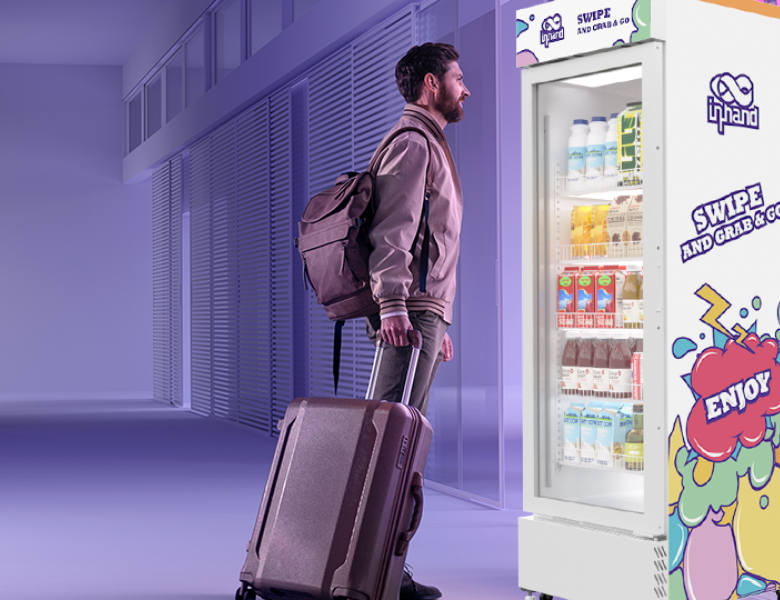 Welcome to the Future of Retail
The global pandemic has accelerated the transformation of the retail industry. The digital, contactless, and self-service retail experiences is getting more and more popular. Self-service vending, powered by advanced technologies like AI, edge computing, and cloud platforms, represents the future of retail. From smart vending machines to AI-powered Grab & Go machines, these digital solutions lower the costs, increase the profits, and revolutionize the retail operations.
In smart retail, you can upgrade traditional machines into smart vending machines, you also can deploy AI-powered machines with visual recognition technology to sell beverages, snacks, and more. However, there are several technological challenges:
Accurate visual recognition and computing: AI-powered vending machines rely on precise and efficient technologies for product identification and price calculation, ensuring quality shopping experiences.
Integration of edge computing and cloud: The strong edge computing ability can support real-time data processing, various payment model and touchscreen goods selection;  and the cloud platform tasks to transactions management and product data analysis.
Data security and privacy: Protecting consumer data and payment information is crucial for self-service shopping, which requires reliable security measures.
System stability and reliability: Self-service retail systems must operate flawlessly over long periods, delivering a seamless shopping experience and reliable service.
User experience: User-friendly interfaces and effortless shopping experiences enhances customer satisfaction.


Computer Vision and Deep Learning
99% accuracy of goods identifying with neural network-based dynamic recognition.
Real-time control of sales, goods, and machine status for efficient operations and increased revenue.
3-step easy shopping : Scan/face open the door, select products, close the door with automatic checkout.
Compact & Quality Freezer
Energy-efficient, ideal for selling beverages, snacks, and more.
Enables AI acceleration based on ARM technology and edge intelligence. Supports mainstream IoT clouds.
Slide 1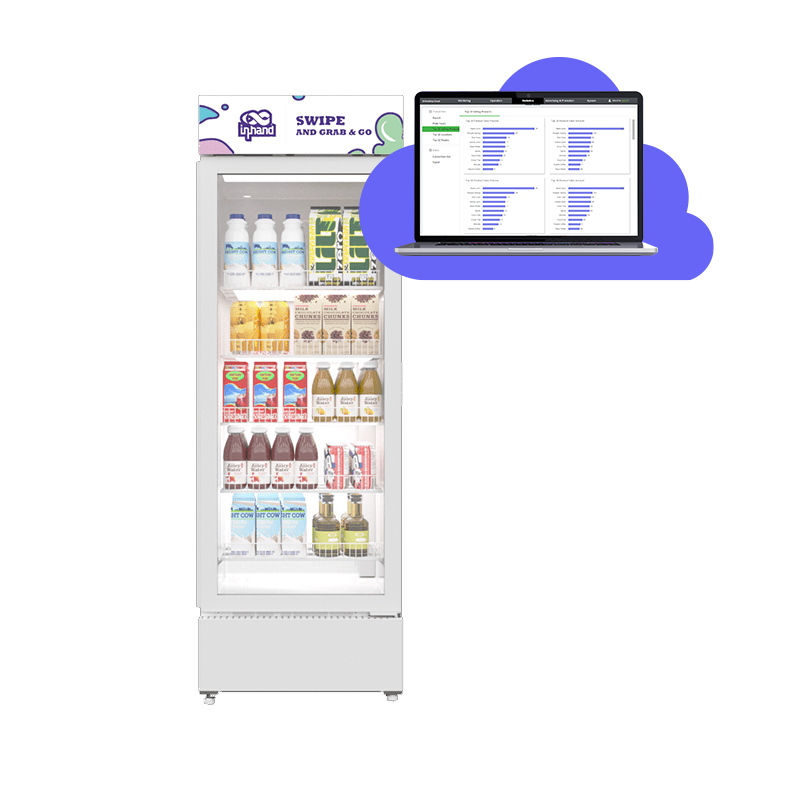 AI Intelligent Vending Machine
Smart Merchandiser System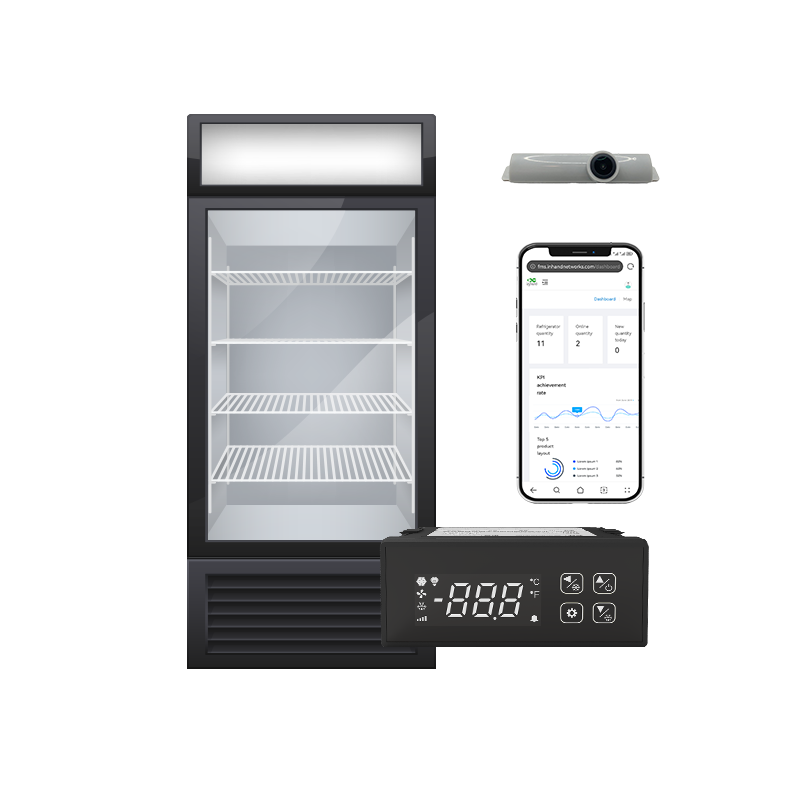 Cloud + smart kits for merchandisers
Slide 1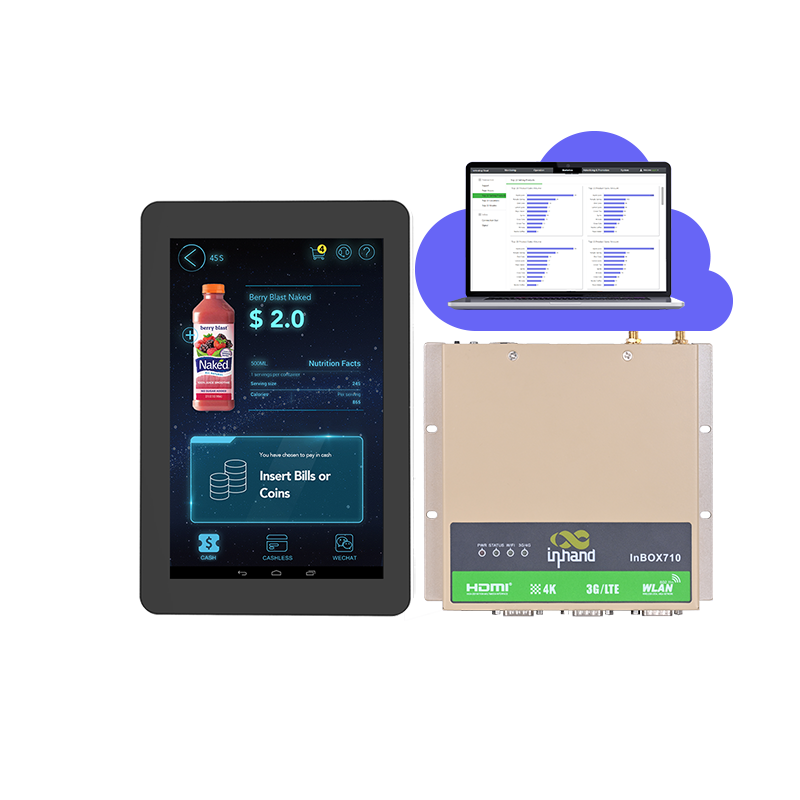 All-in-one solution for unattended retail business operations.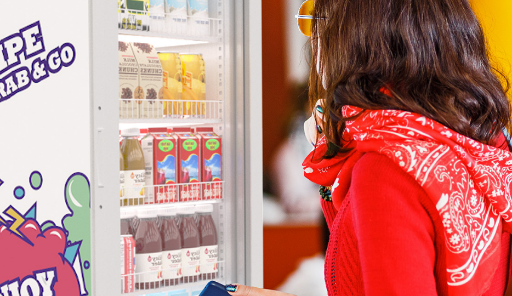 The InHand AI Smart Vending Machine enables quick deployment, streamlined operation and easy remote management from the cloud.
InHand provides a comprehensive cloud with edge solution for vending machine sector, delivering a more user-friendly human-machine interaction and expanded payment options to traditional vending machines.
InHand provides customers with stable and reliable ARM industrial control series products, assisting them in integrating on-site equipment, processing local data, securely and stably uploading to platforms, and helping customers build and implement their own solutions.