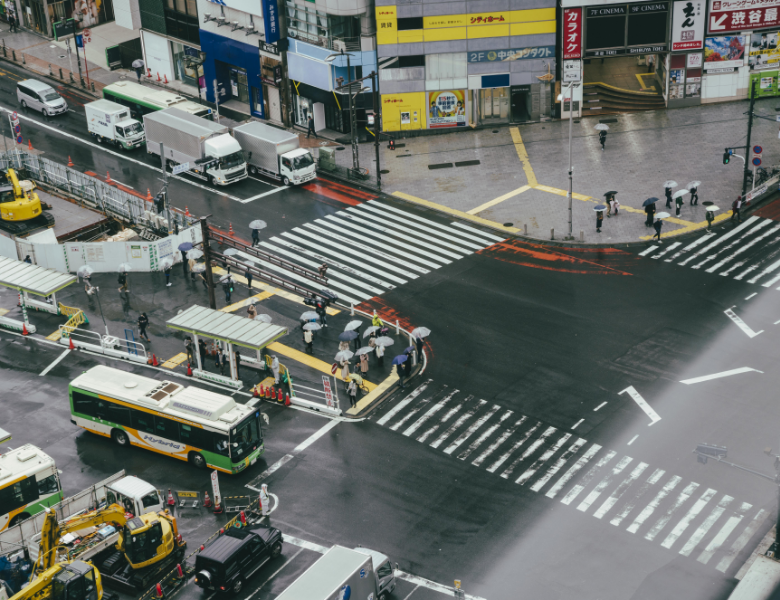 Digital Transformation of Public Transport
Shape a future of integrated services, low-carbon operations, and digitalization through the utilization of emerging digital technologies.
Public Transport: The future is here
Traditional public transport services have been delivered predominantly by government-funded entities, characterized by fragmentation and lack of cohesion. Such fragmented services, however, no longer meet the evolving travel demands of individuals striving for an enhanced quality of life.
New market entrants are transforming travel patterns with enhanced services. Accustomed to the convenience of ride-hailing and other new business models, people now expect more from public transport. How can authorities create a future that prioritizes customer experience, integrated services, low-carbon operations, and digitalization?
Digital technologies hold the key. Harness the power of 5G, IoT, AI, and more to transform the public transportation ecosystem. InHand provides intelligent digital solutions, enhancing agility, operational efficiency, safety, reliability, and passenger experience for transportation agencies.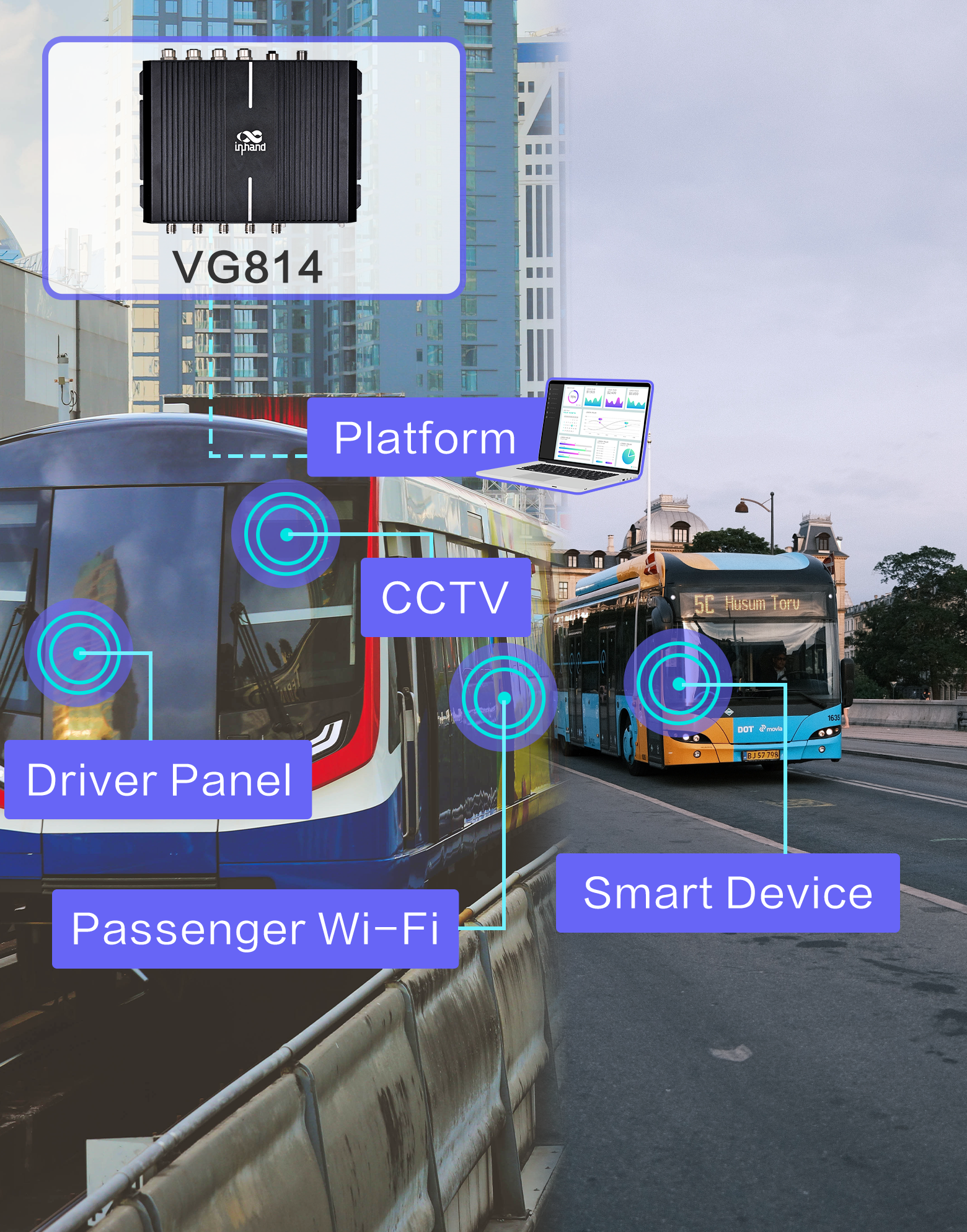 InHand's intelligent public transport solution integrates smart on-board hardware and platforms. Utilizing advanced technologies like 5G, IoT, big data, and intelligent algorithms, it creates a new digital ecosystem for public transportation, optimizing vehicle dispatching, route planning, and operational management.
Enhanced Operation Efficiency
Optimize vehicle dispatch, route planning and operation management, reduce manual intervention and improve efficiency.
Improved Service & Passenger Experience
Reduce wait time and congestion through vehicle location tracking and smart dispatch, enhancing passenger experience.
Strengthened Security & Reliability
Digital solutions offer vehicle monitoring, safety alerts, and emergency response systems, helping public transportation companies to timely detect and address potential security risks.
Vehicle location tracking and real-time data analysis can also improve vehicle maintenance and troubleshooting, enhancing reliability and operational safety.
Data-driven Decision-making
Through in-depth data analysis, businesses can optimize operation strategies, make demand forecasts, improve service, and make better decisions.
Reduced Costs & Greater Efficiency
Optimize resource utilization, reduce energy consumption and emissions, and lower operational costs. By improving operational efficiency, diversifying revenue sources and enhancing passenger experience, operators are expecting greater efficiency and ROI.
Sustainability of the City
By optimizing vehicle dispatch and route planning, reducing congestion and emissions, digital solutions can lower carbon emissions and environmental pollution, creating a cleaner and more sustainable urban transportation environment.
Slide 1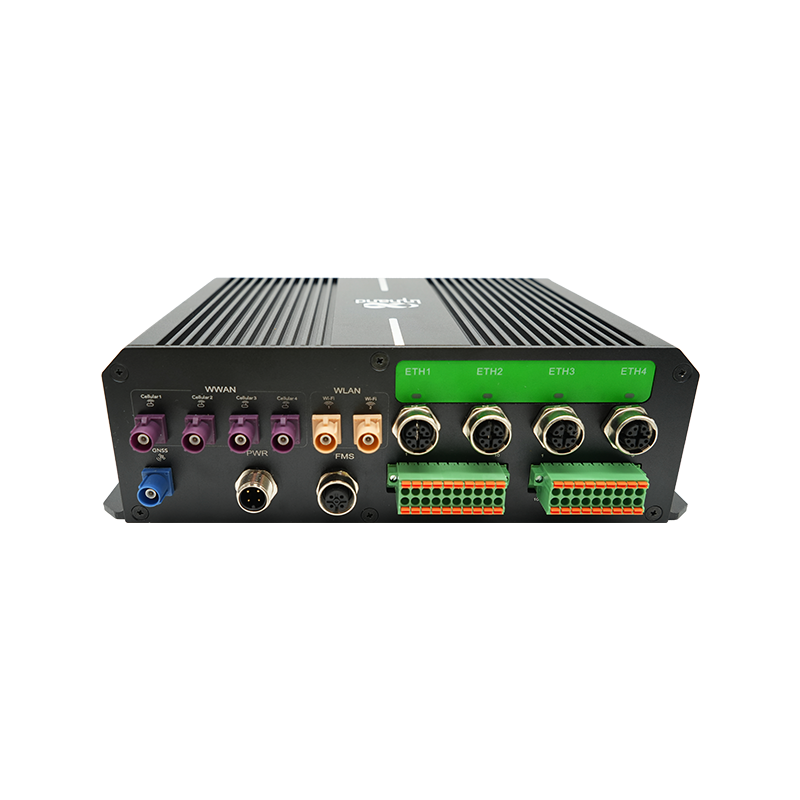 5G embedded high-performance connectivity
The VG814 5G vehicle gateway builds a reliable, compatible and interoperable network for public transport vehicles, improves the stability of networking and reduces the cost of troubleshooting.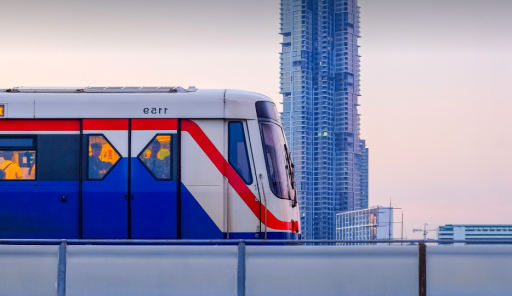 InHand Networks' VG810 vehicle gateway delivers fast and reliable on-board communications for rail transportation.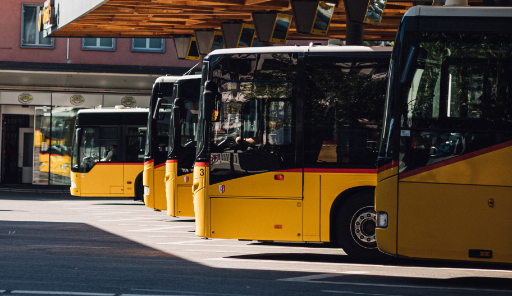 The VG710 5G vehicle gateway builds a reliable, compatible and interoperable network for city bus systems, helping drive the digital transformation of urban public transport.