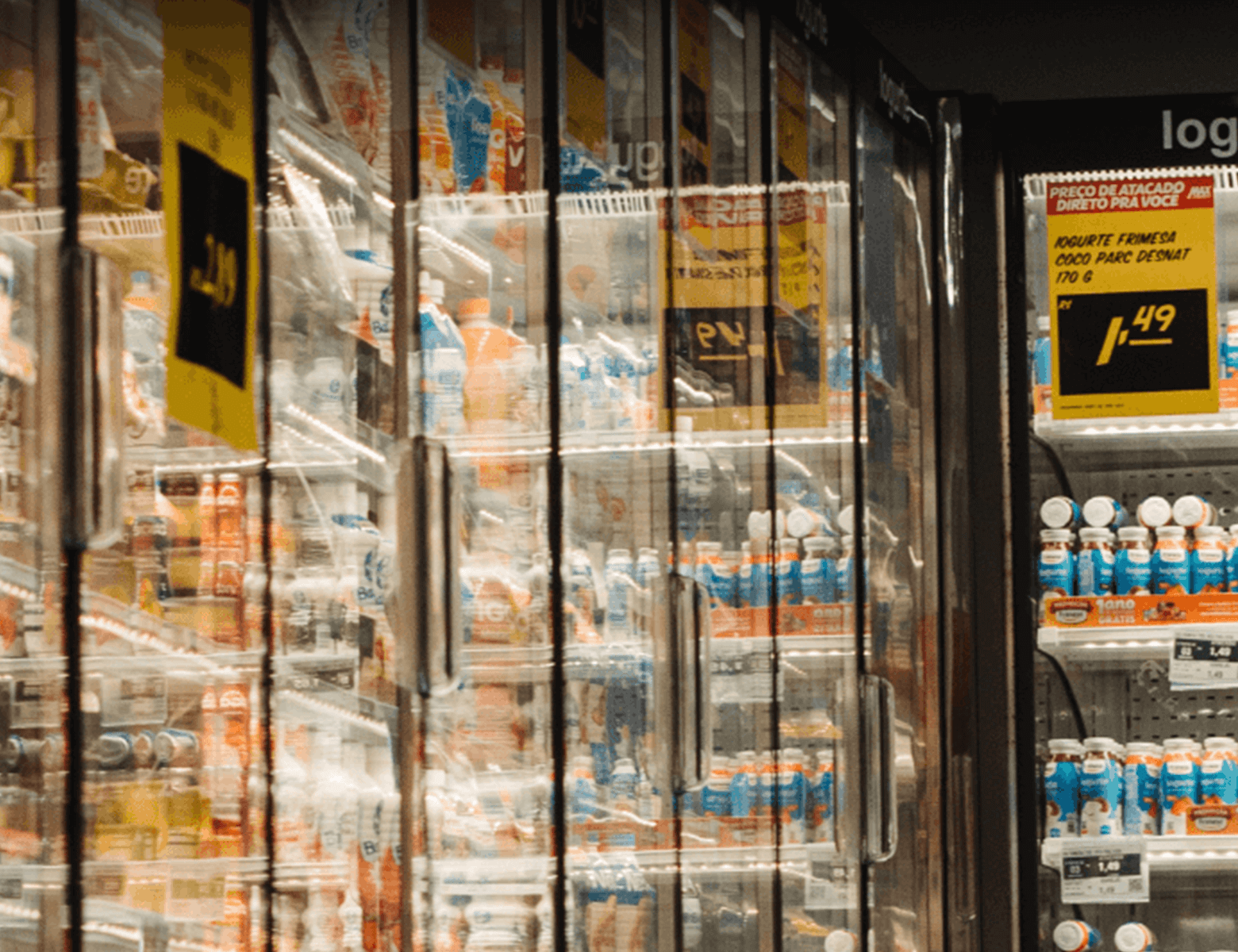 Reshape the Future of Retail Space
After 10 years of competing with the online retail, now the offline retailers are reshaping new retail with a more digitalized, personalized, and creative shopping journey. The digital technologies bring not only diverse shopping experience, but also enhance operation efficiency and optimized cost. It's time for retailers to reshape the future of retail by investing in digital transformation. Join us in the world of digital retail.
Impressive product display and secure storage are vital for enhancing the physical shopping experience in retail stores, especially when it comes to merchandisers with complex electrical control and management.
Challenges in digitizing merchandisers in retail stores:
How to ensure the temperature control and the management of merchandisers being operated smoothly?
How to improve efficiency in inventory management of refrigerated goods?
How to deliver better customer experience through optimized food display?
How to obtain real-time sales data for better insights into consumer behavior?
How to implement unified management of merchandiser assets and operation across thousands of chain stores?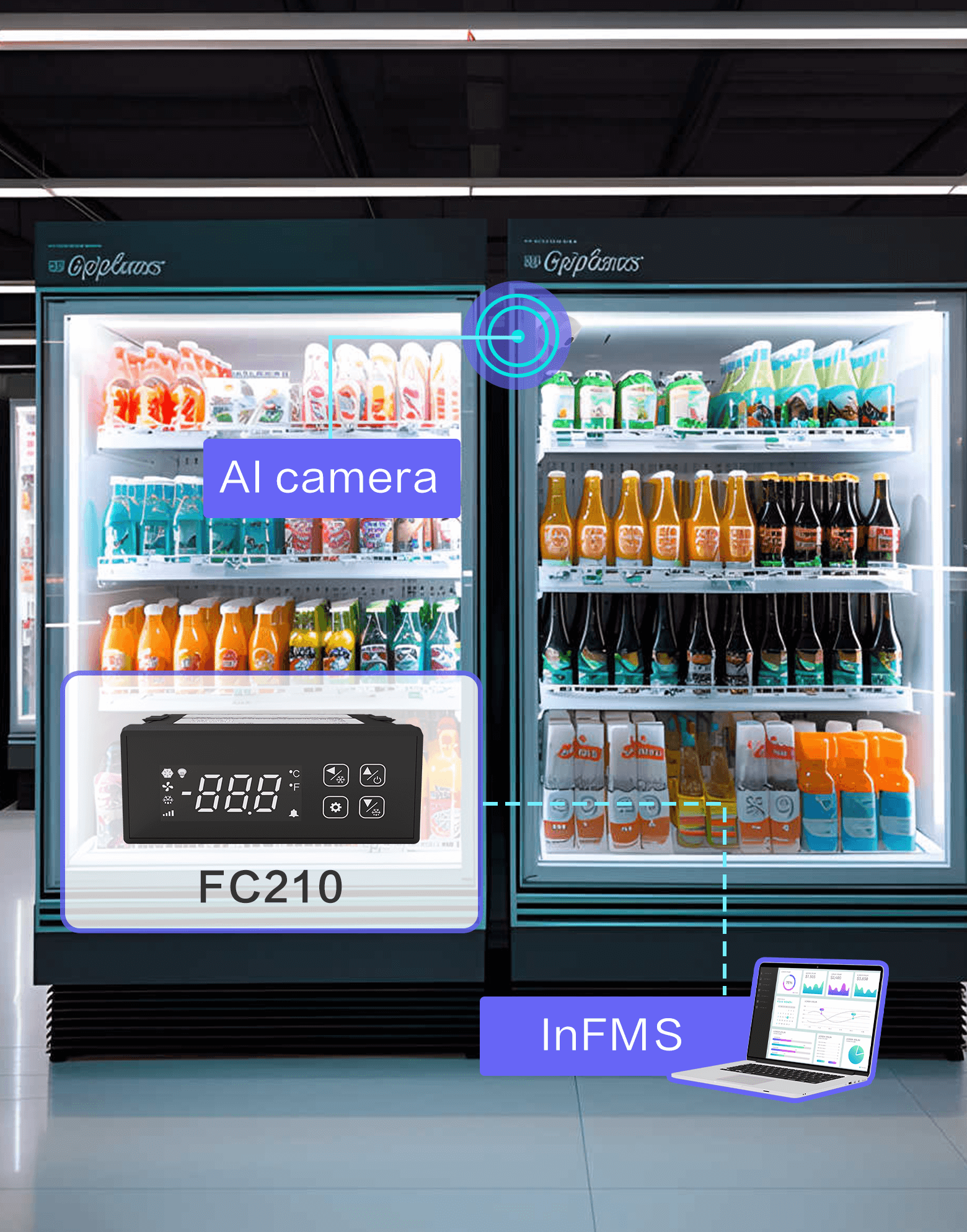 The smart merchandiser features an AIoT-enabled thermostat for temperature monitoringand an AI camera for product analysis. It collects data on temperature, humidity, door status, footfall, compressor, and lighting. The data is transmitted to a management platform over 4G networks for remote control of temperature and lighting. The AI camera analyzes product display and optimizes inventory management. The platform oversees asset status, temperature control, remote maintenance, and inventory management across multiple branches, ensuring efficient operations.
AIoT thermostat and AI camera for data collection and transmission, powerful computing power for AI algorithms deployment.
AI Visual Recognition Capability
Neural network-based visual recognition algorithm.
It can integrate with up to hundreds of thousands of smart freezers, realize the remote asset management, SKU display analysis, inventory management, improving inspection efficiency, and boosting sales.
Smart Merchandiser Solution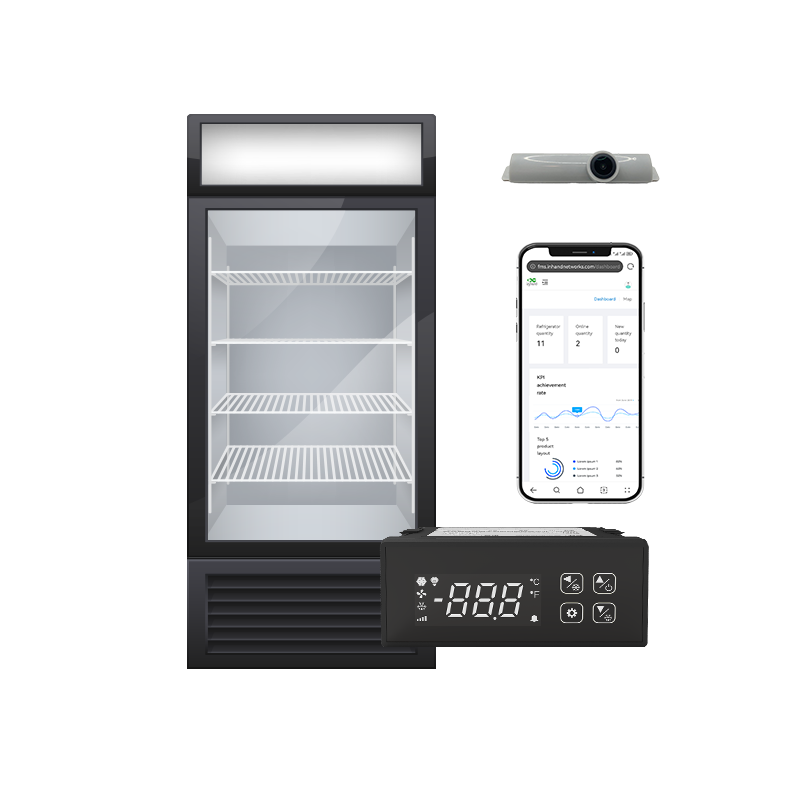 Smart Merchandiser System
Cloud + smart kits for merchandisers
AI-enabled Cloud + Edge Smart Merchandiser Solution
InHand's cloud + edge solution for smart merchandisers helps operators better manage their business, increase sales, improve efficiency, and boost profits.
InHand provides customers with stable and reliable AI kit for merchandisers, helping customers build and implement their own solutions.
InHand's smart temperature controller helps operators remotely control the merchandiser, better manage their business.